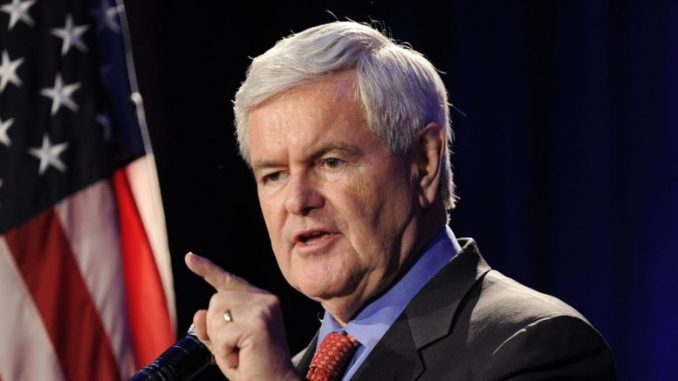 OAN Newsroom
UPDATED 1:44 PM PT – Monday, November 30, 2020
Former Speaker of the House Newt Gingrich warned corruption in presidential elections may only get worse from here on out. During an interview on Sunday, he questioned the legitimacy behind the 2020 electoral process.
Between cases of voter fraud and recent changes within the voting law, Gingrich noted battleground states have seen a "crooked election." He said Democrat politicians and the mainstream media are primarily to blame.
"Not only do you have crooked politicians running crooked elections, but you have crooked or corrupt internet companies deliberately censoring and biasing," said the former House Speaker. "You have 92 percent or 93 percent of the news media deliberately censoring or biasing, so you are faced with the greatest challenge to the American people's ability to govern themselves."
Gingrich highlighted the issue isn't about President Trump securing a second term, but rather about the very essence of democracy and what the average person can as well as should expect out of the voting system.
"It's about your right as an American citizen to assume that your vote is sacred, to assume that every legal vote will be counted and that illegal votes will not be counted," he stated. "Because, otherwise, the illegal votes drowned out the legal votes and cheat the legal citizens of their right to representation."
Gingrich then pointed to the obstacles the GOP will have to face in order to ensure fair elections in the future. Unless the election irregularities are exposed, he said Democrats will find a way to compromise votes, which poses an even greater danger to American democracy.