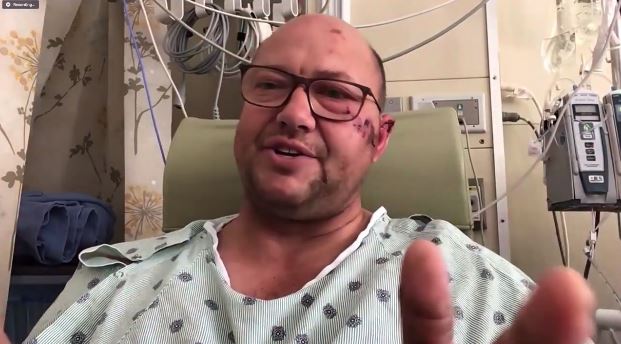 OAN Newsroom
UPDATED 11:15 AM PT – Saturday, November 28, 2020
A hiker miraculously survived being trapped on a mountain peak in northern California, roughly 100 miles northeast of Sacramento.
In an interview on Friday, Jason Koch discussed his 12-hour life-and-death battle hiking up Mount St. Helena.
Koch said an hour into his hike on Monday, a boulder fell on top of him and pinned him down, which jammed him between another rock on his right side. He said after a few moments of pain and catching his breath, he formed a game plan.
"So my first goal was to get my helmet off my head because it was making it so I couldn't move," Koch stated. "Then my backpack, which felt like something was, you know squeezing it somewhere, so that it wouldn't move."
Koch added that he couldn't shift his body at all because it was stuck, but after hours of moving and wriggling, he finally managed to get out from between the rocks. Once he was free, he called the California Highway Patrol.
CHP officials got his location and went to his rescue. Officers said they may have never been able to find him had Koch not managed to call law enforcement.