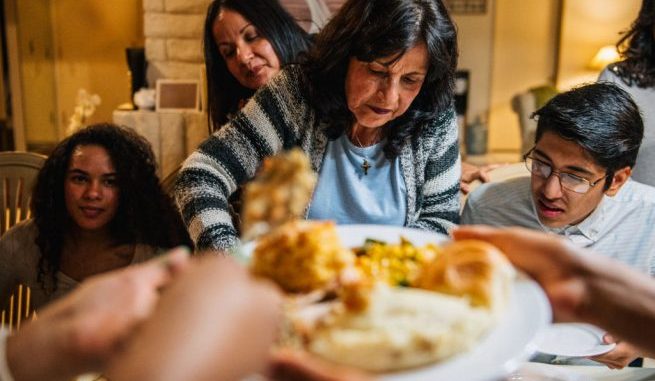 OAN Newsroom
UPDATED 9:35 AM PT – Saturday, November 28, 2020
Vandals left a trail of destruction after targeting several monuments and businesses heading into the Thanksgiving holiday.
According to Wednesday's reports, vandals tried to pull down a statue of President William McKinley in Chicago before defacing it.
Police said the suspects threw a rope around the statue and tried to bring it down with a vehicle, but failed. No arrests have been announced.
Meanwhile, in Portland, Antifa activists sent out a 'call to action,' which ordered attacks on 'symbols and structures of colonialism and capitalism.'
In recent years, activists have grown more aggressive towards the Thanksgiving holiday for its historical significance. This led to a rash of vandalism, which targeted several downtown businesses on Thanksgiving morning. Vandals toppled and defaced a veterans' war memorial in a local cemetery, as well.
Reports said at least 10 businesses, including a grocery store that openly supports the BLM movement, were damaged. Police announced the arrests of three in connection to the attacks.
They noted at least one person carrying a pistol could face weapons charges. Damage to the businesses is estimated to be worth thousands of dollars.
Additionally, a statue of President Abraham Lincoln was vandalized with red paint in Spokane, Washington. Police said they have no suspects and they are searching for anyone who might be able to help them identify the culprits.
The Abraham Lincoln statue in downtown Spokane has been vandalized with red paint. Police have no suspects so far pic.twitter.com/v5bmCiiANE

— Ian Smay (@IanSmay) November 26, 2020
Statues of Lincoln have been targeted by anti-racism vandals in the past, although he was the president to issue the 'emancipation proclamation,' which freed slaves. Experts said this is because the reputation of historical figures often changes with different generations.
"History changes because each generation has different questions for the past," Eastern Washington University Professor Larry Cebula said. "When you ask the past different questions, of course, you get different answers. So the reputation of various historical figures rises and falls."
Meanwhile, vandals in Minneapolis hit two statues in the city. A statue of the nation's first president, George Washington, was toppled and splattered with paint. A second monument called 'pioneer statue' was also tagged with graffiti.
Photos of George Washington statue in Washburn Park in front of Minneapolis Institute of Art and Pioneers statue in NE Minneapolis in BF Nelson park. Toppled and graffitied the night before Thanksgiving pic.twitter.com/6zDpyij1qG

— Max Nesterak (@maxnesterak) November 27, 2020
Police said they've made no arrests so far.