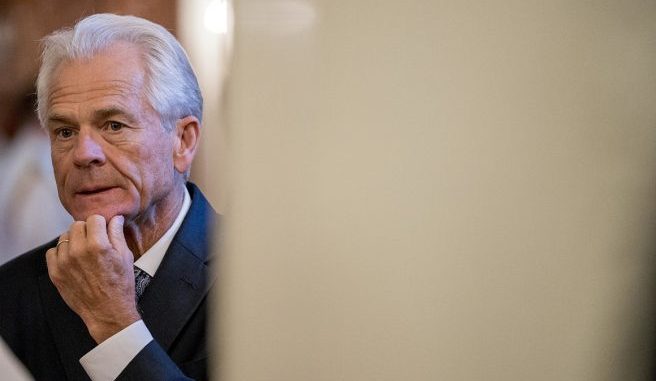 OAN Newsroom
UPDATED 6:35 AM PT – Thursday, November 26, 2020
White House trade advisor Peter Navarro said lawmakers need to "act now" on coronavirus stimulus legislation. While speaking to reporters on Wednesday, he called on lawmakers on both sides of the aisle to put aside their differences to pass a stimulus package.
"The administration has done a very good job up to this point," he stated. "We are facing, however, a chasm ahead for millions of Americans unless there can be a bipartisan 'come to agreement moment' on these core elements."
In September, 23 Democrats pledged to work with Republicans to pass COVID relief if Nancy Pelosi refused to get a deal done.

It's almost December. Nancy Pelosi is still playing her games.

Where are these 23 Democrats?

— Rep. Guy Reschenthaler (@GReschenthaler) November 25, 2020
Navarro went on to stress the need to save small businesses, noting if those are lost then they are not coming back. With many states reporting an increase in cases, business owners have expressed their concerns that they will be unable to survive another round of lockdowns.
Restaurant owners reported spending thousands of dollars in modifications to adapt to local and state requirements to feed guests outside only to have many major cities like Los Angeles adopt new policies forcing them to close anyway.
Navarro said despite the stalemate, Congress needs to focus on three major components: the Paycheck Protection Program, relief checks and unemployment compensation.
The White House trade adviser said he anticipates a second term for President Trump and the administration will continue on the path for strong economic recovery.