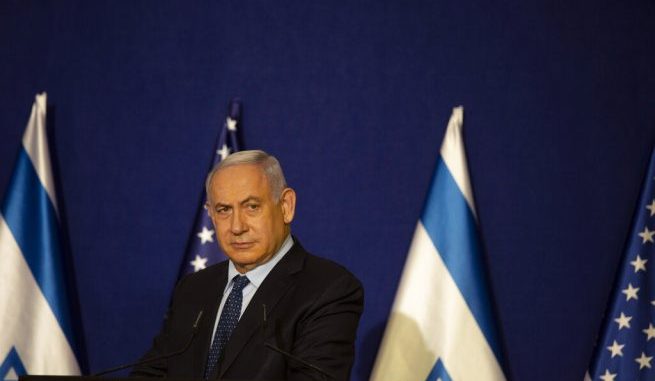 OAN Newsroom
UPDATED 7:53 AM PT – Wednesday, November 25, 2020
Israel launched its second airstrike against Iranian forces inside Syria in less than one week. Early Wednesday morning, Syrian Army officials said a number of suspected warplanes struck areas just outside the capital of Damascus.
Analysts have said the missiles were meant to deter Iranian forces from advancing towards Israel's northern border. So far, no fatalities have been reported.
The strikes follow statements from Israeli officials over the last few months, stating the country would ramp up its efforts to weaken Iran's influence in Syria, where the Islamic Republic has gained a foothold through proxy militias.
1/
Iran has been busy using its proxies as pawns in its regime of terror…

which is why we made this guide to walk you through everything you need to know: pic.twitter.com/aCXbSHI0Fn

— Israel Defense Forces (@IDF) November 23, 2020
"This morning, air forces attacked significant Iranian military force targets and Syrian military targets in Syria…this is the clear policy that I have been leading for years," stated Israeli Prime Minister Israel Benjamin Netanyahu. "We will not allow Iranian military entrenchment against us in Syria and we will not tolerate any attempt to attack us from Syrian territory."
Israeli defense officials have previously said they intend to step up their campaign against Iran and Syria, considering the countries have recently expanded their presence in the region.