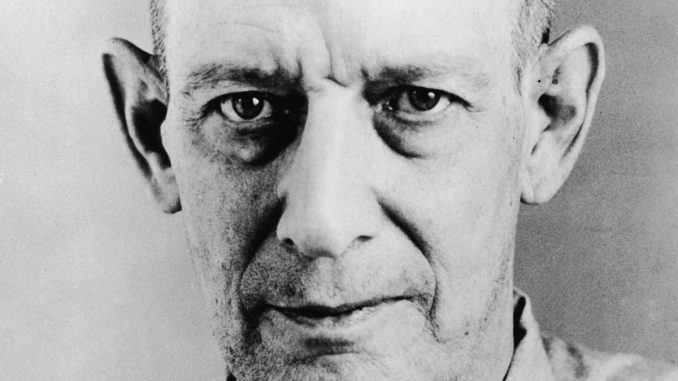 Robert Stroud, the famous "Birdman of Alcatraz," is released from solitary confinement for the first time since 1916. Stroud gained widespread fame and attention when author Thomas Gaddis wrote a biography that trumpeted Stroud's ornithological expertise.
Stroud was first sent to prison in 1909 after he killed a bartender in a brawl. He had nearly completed his sentence at Leavenworth Federal Prison in Kansas when he stabbed a guard to death in 1916. Though he claimed to have acted in self-defense, he was convicted and sentenced to hang. A handwritten plea by Stroud's mother to President Woodrow Wilson earned Stroud a commuted sentence of life in permanent solitary confinement.
For the next 15 years, Stroud lived amongst the canaries that were brought to him by visitors, and became an expert in birds and ornithological diseases. But after being ordered to give up his birds in 1931, he redirected his energies to writing about them and published his first book on ornithology two years later. When the publisher failed to pay Stroud royalties because he was barred from filing suit, Stroud took out advertisements complaining about the situation. Prison officials retaliated by sending him to Alcatraz, the federal prison with the worst conditions.
In 1943, Stroud's Digest of the Diseases of Birds, a 500-page text that included his own illustrations, was published to general acclaim. In spite of his success, Stroud was depressed over the isolation he felt at Alcatraz, and he attempted suicide several times. The legendary "Birdman of Alcatraz" died in a Missouri prison in 1963 at the age of 73.