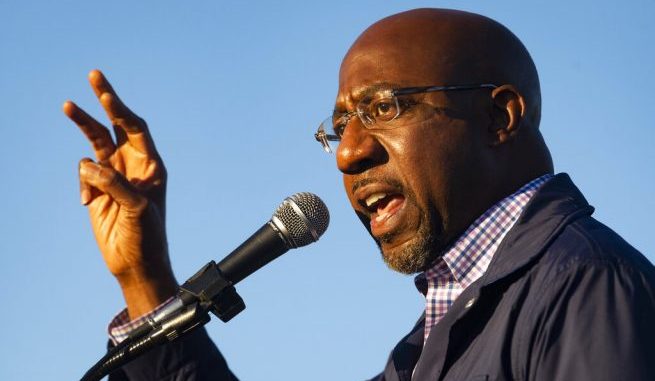 OAN Newsroom
UPDATED 7:23 AM PT – Wednesday, November 18, 2020
After already facing scrutiny for his prior sermons, a speech from Georgia Democrat Senate candidate Raphael Warnock resurfaced in which he stated it's impossible to serve both God and the military.
A video recently came to the forefront showing a 2011 sermon in which Warnock argued society must turn away from the pursuit of power in order to live a life of service. The 51-year old faced criticism for suggesting those in the military are not living a life of service.
"America, nobody can serve God and the military…you can't serve God and money, you cannot serve God and Mammon at the same time," Warnock claimed. "America, choose ye this day who you will serve."
Warnock is competing in a tight Georgia Senate race against the Republican incumbent Kelly Loeffler, who is a proud supporter of the men and women in uniform. The incumbent has frequently condemned her opponent as a member of the "radical left" and a proponent of Marxism as well as anti-American sentiment.
God bless America & God bless our brave members of the military 🇺🇸 https://t.co/b5Ug9GaA0w

— Senator Kelly Loeffler (@SenatorLoeffler) November 18, 2020