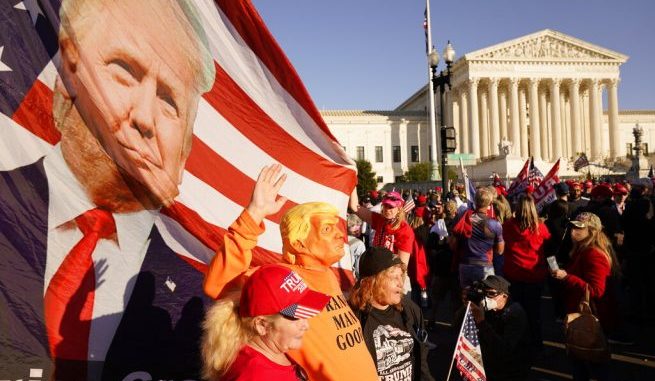 OAN Newsroom
UPDATED 7:22 AM PT – Monday, November 16, 2020
President Trump recently cleared up the confusion on which voter fraud lawsuits the Trump administration is directly involved in. Over the weekend, he said his campaign is not directly involved in a number of voter fraud lawsuits across the country.
Instead, the President noted many of them were filed by people who have seen "horrible abuses" in the electoral system. He further noted cases highlighting major corruption in the election will be filed by his administration soon, which is something his legal advisors echoed.
Many of the court cases being filed all over the Country are not ours, but rather those of people that have seen horrible abuses. Our big cases showing the unconstitutionality of the 2020 Election, & the outrage of things that were done to change the outcome, will soon be filed!

— Donald J. Trump (@realDonaldTrump) November 15, 2020
"We have to be very careful to distinguish that there are people who have seen other things, seen irregularities, and they are challenging some of these things," explained Jenna Ellis, President Trump's legal adviser. "And so, we as the Trump campaign and our legal team, which is now led my Rudy Giuliani, we are the ones who are representing team Trump and we are moving forward with that."
The Trump campaign noted the goal of litigation is to ensure the integrity of the election.