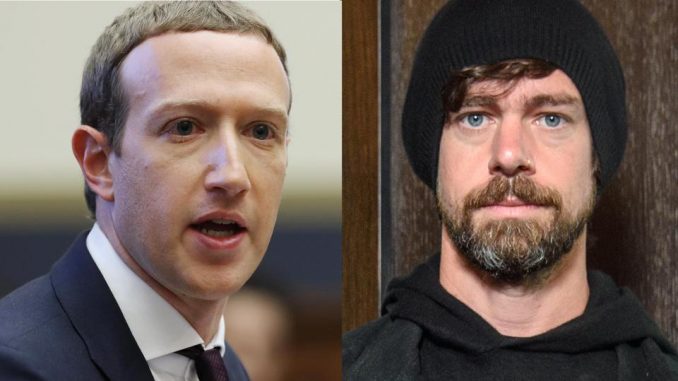 Facebook and Twitter Label Trump Posts Claiming "Big Win" a Plot By Opponents
Last Updated November 4, 2020, 4:05 AM
By Robert McMillan and Jeff Horwitz
Facebook Inc. and Twitter Inc. moved quickly to flag social-media posts by President Trump early Wednesday characterizing the state of the election and accusing his opponents of trying to steal the election.
Mr. Trump issued the same two posts on both platforms shortly before 1 a.m. ET, one teasing his planned remarks later that night about "A big WIN!" and the other saying: "We are up BIG, but they are trying to STEAL the Election. We will never let them do it. Votes cannot be cast after the Polls are closed!"
Twitter restricted sharing of the second post and slapped a warning on it, which users had to click through to view the tweet, saying the message "is disputed and might be misleading about an election or another civic process." The company said the president's tweet violated rules against interfering with elections. Twitter left the president's first post untouched.
Facebook applied labels to both posts, but didn't take any action to limit their spread on its platform or how users could engage with them.
Facebook labeled the post alleging a plot to steal the election with a message stating that the final results of the election may not be known "for days or weeks." To the other post it attached an adjusted version of its boilerplate label about the race, saying votes are still being counted and the winner has not been projected.
Facebook applied the second label also to a post by Vice President Joe Biden that urged supporters to keep the faith and projected victory, saying: "We feel good about where we are. We believe we are on track to win this election."
Facebook spokesman Andy Stone said the company started applying labels to both candidates' posts automatically after their statements about the election.
In a press conference later Wednesday morning, Mr. Trump reiterated his claims, and called for states to stop their vote counting, saying "We were getting ready to win this election. Frankly we did win this election."
The social-media companies have been working to prevent the spread of misleading information around the election, but these efforts have sometimes been criticized as censorship by conservatives.
This item is part of a Wall Street Journal live coverage event. The full stream can be found by searching P/WSJL (WSJ Live Coverage).
© 2020 Dow Jones & Company, Inc.