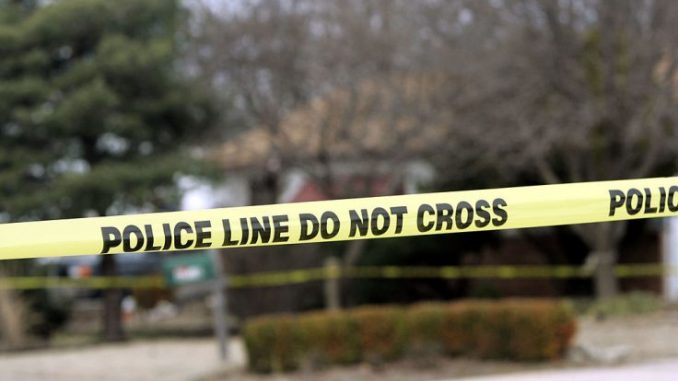 OAN Newsroom
UPDATED 10:21 AM PT – Tuesday, October 27, 2020
The U.S. Marshals Service has recovered dozens of missing and exploited children in Ohio as part of an anti-human trafficking operation called 'Autumn Hope.'
In a press conference Monday, Ohio Attorney General Dave Yost announced that 45 missing children were recovered and more than 100 human trafficking victims were found and referred to social services.
This October, @FBICincinnati was one of over 50 agencies to participate in Operation Autumn Hope. Law enforcement partners in Ohio rescued 109 human trafficking survivors and recovered 45 children. Read about our work with our partners at https://t.co/rnESdfECrr. @USMarshalsHQ pic.twitter.com/DXyapc9jPF

— FBI (@FBI) October 26, 2020
Additionally, nearly 180 people were arrested. The operation was conducted in various counties over the course of one month, with the help of more than 50 federal, state and local agencies.
"Some of the people you're going to hear from don't wear a badge," stated Yost. "But they carry a helping hand and a tool kit to help the survivors of human trafficking to try to reclaim their life."
Sheriff Dallas Baldwin of Franklin County said he apprehended eight individuals, including a pastor and a rehabilitation resident advisor, who had allegedly traveled to Ohio with the intention of having sex with a minor.
Meanwhile, Sheriff Jerry Greene of Mahoning County detained 14 individuals who were allegedly involved in online chat rooms seeking under-aged children.
Greene said those individuals were charged with felony counts of "importuning and attempted unlawful sexual conduct with a minor." Reports have cited investigators also filed charges for alleged crimes related to sex trafficking, parental kidnapping and the possession of drugs and weaponry.
"Our message is quite clear," stated Sheriff Greene. "If you're using the internet to try to exploit or take advantage of underage individuals, we want it to be in the back of your head that you may be talking to one of us and hopefully you will be talking to one of us."
45 missing children were recovered by the U.S. Marshals as part of Operation "Autumn Hope." https://t.co/0VkfM0tgBA

— U.S. Marshals (@USMarshalsHQ) October 26, 2020
Over the past five years, the USMS has recovered missing children in 75 percent of the cases it's received. Of those, more than half were recovered within the first week.
Officials with 'Operation Autumn Hope' have said they will continue to be vigilant in tackling the issue of human trafficking and urged other states to do the same.