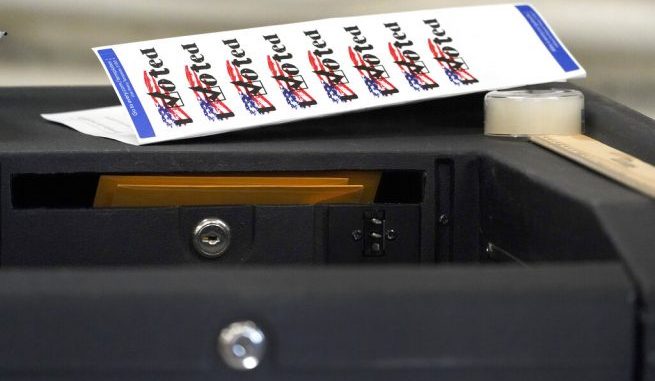 OAN Newsroom
UPDATED 11:00 AM PT – Friday, October 23, 2020
Young people have picked up the slack at the voting booths in Ann Arbor, Mich. as many older poll workers have opted to stay home due to the ongoing coronavirus pandemic.
According to reports, 58 percent of election workers were 61-years-old or older in 2018. This age group is at a much higher risk for coronavirus complications.
Students at the University of Michigan have volunteered to make the voting process as smooth as possible. This came amid a shortage of poll workers in the Great Lakes state, where a record three million absentee ballots were requested for this election.
Ann Arbor City Clerk Jacqueline Beaudry has said the goal of the college poll workers is to ensure everyone has a chance to vote safely. She also noted the additional challenges and preparations taken into account due to the pandemic.
"We have plexiglass between our staff and the voters," the city clerk said. "The line is socially distanced. We only allow five voters in the room at a time…we've had to make those accommodations… in a pandemic with what's looking to be a historic turnout."
Some of the poll workers have stated that young people are particularly interested in this election because policy-making after the pandemic will shape the way of life for younger generations.