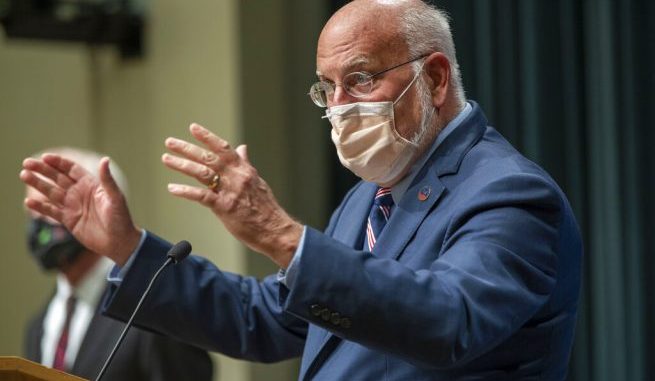 OAN Newsroom
UPDATED 7:06 AM PT – Thursday, October 22, 2020
The Center for Disease Control has redefined what counts as "close contact" with a COVID-19 patient. The CDC released the updated guidelines on Wednesday, noting people should quarantine if they have multiple close encounters with an infected person amounting to 15 minutes in one day.
The update came after a Vermont prison employee caught COVID-19 from inmates after having a number of brief encounters with them, which amounted to 17 minutes.
CDC Director Dr. Robert Redfield said the change falls in line with new scientific data.
"There is some recent data that has been determined that individuals who had a series of shorter contacts, but over time added up to more than 15 minutes, became infected," he explained. "And clarifying that new science, that new data into our contact recommendations, is what you're alluding to."
Officials went on to stress the importance of social distancing and wearing masks whenever possible.
The latest CDC #COVIDView report shows the percentage of deaths attributed to #COVID19 has declined since early September. However, some other indicators, like the percentage of people testing positive for the disease, have increased or remained stable: https://t.co/H9HqeA9y3S pic.twitter.com/5Qb8BLyfrt

— Dr. Robert R. Redfield (@CDCDirector) October 20, 2020
Meanwhile, HHS Secretary Alex Azar said the U.S. is getting close to having a vaccine by the end of the year.