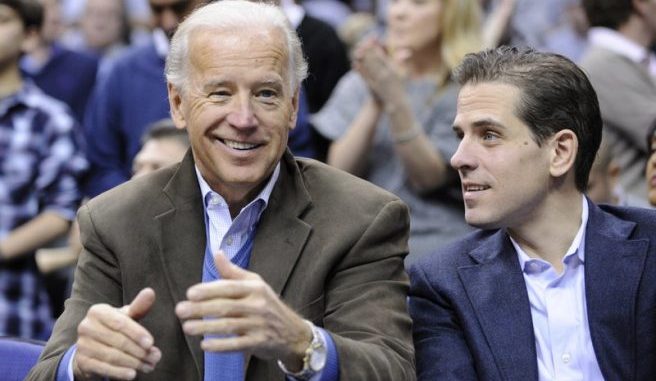 OAN Newsroom
UPDATED 2:10 PM PT – Friday, October 16, 2020
President Trump has called the Bidens an organized crime family. He made those remarks while speaking at an event for seniors in Florida on Friday.
"A lot of disgrace," he stated. "…It's an organized crime family, as far as I'm concerned."
The President began discussing middlemen after touting his plan to lower pharmaceutical drug prices. He was slamming middlemen for taking money away from everyday Americans when someone in the crowd called Hunter Biden a middleman.
The President acknowledged the comment and went on to slam the Bidens.
"Hunter Biden is a middleman," he said. "He made no money until his father became vice president, …it's a shame."
He noted the Hunter Biden corruption report is the hottest topic there is and reiterated he can't believe mainstream media is trying to suppress it.
Meanwhile, Rudy Giuliani has accused the Biden family of three decades of racketeering.
Earlier this week, Giuliani stated the emails found on a laptop reportedly belonging to Hunter Biden prove the Biden family has been selling Joe Biden's office to the highest bidder.
He highlighted a time when Hunter allegedly received a $1.5 billion commitment from the Bank of China to a private equity fund he partially owned.
He suggested this deal came at a time when both Hunter and Joe Biden traveled to Beijing for a round of talks. Joe Biden came away from the talks saying China is not a threat nor a competitor.