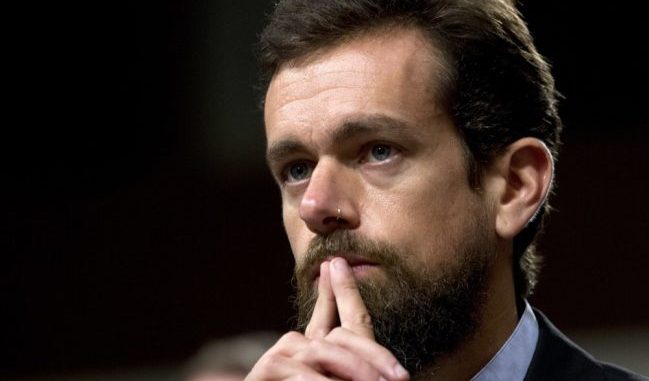 OAN Newsroom
UPDATED 12:55 PM PT – Thursday, October 15, 2020
Sen. Ted Cruz (R-Texas) has announced he is planning to subpoena Twitter's CEO over the social media site's blocking of recent New York Post articles. During a break in the Supreme Court nomination hearings, Cruz stated Twitter is actively blocking stories regarding Hunter Biden and allegations the Biden family received money from China.
He called the blocks "unprecedented election interference" and said the Judiciary Committee wants to know what's going on.
Cruz: Senate Judiciary Committee to Subpoena Twitter CEO to Get Answers on Censorship

— Senator Ted Cruz (@SenTedCruz) October 15, 2020
On Tuesday, the committee will vote on whether or not to subpoena Twitter CEO Jack Dorsey for testimony, which would be scheduled for October 23rd.
"Twitter, Facebook and Big Tech billionaires don't get to censor political speech and actively interfere in the election," stated Cruz. "That's what they're doing right now."
Twitter censored the @nypost's Hunter Biden story because it contained "hacked" and "private" information.

So, @Jim_Jordan sent @jack a letter containing Hunter Biden's private emails.

Will @TwitterSafety censor us? pic.twitter.com/JBy86IMwDq

— House Judiciary GOP (@JudiciaryGOP) October 15, 2020
On Wednesday, Dorsey acknowledged blocking the first New York Post article with zero context was "unacceptable."
Our communication around our actions on the @nypost article was not great. And blocking URL sharing via tweet or DM with zero context as to why we're blocking: unacceptable. https://t.co/v55vDVVlgt

— jack (@jack) October 14, 2020
Twitter, however, continues to block sharing of Biden related articles. The social media site suspended "Team Trump" on Thursday after the campaign account referred to the New York Post article in a video.
The tweet also stated "Biden is a liar who has been ripping off our country for years." According to Twitter, the Trump campaign's post violated site policy by sharing private information without the Bidens' consent.
The Biden campaign has stated the New York Post did not confer with Biden on critical elements of the story.
New: Biden campaign responds to NY Post story. "The New York Post never asked the Biden campaign about the critical elements of this story…moreover, we have reviewed Joe Biden's official schedules from the time and no meeting, as alleged by the New York Post, ever took place." pic.twitter.com/yB2N5mvsXb

— Natasha Bertrand (@NatashaBertrand) October 14, 2020
Trump campaign officials have said the suspension of their account was an act of election interference. They reiterated the election is only 19 days away.
White House Press Secretary Kaleigh McEnany's personal account was also suspended for linking the same New York Post article in one of her posts.
Censoring political speech is what you'd expect in countries like China, North Korea, or Iran — NOT America.

This should scare every single American who values free and open discourse. Do NOT let Big Tech silence YOU‼️#TwitterCensorship

— Kayleigh McEnany (@PressSec) October 15, 2020
This time, instead of citing privacy concerns, Twitter stated the post contained hacked information.
Meanwhile, more GOP senators have also called out Twitter and other social media sites. They alleged the tech giants are censoring information on Hunter Biden, despite flashing the Russia investigation into the Trump campaign in 2016.
"We believe in a free press in this country, and we also believe in free elections," said Sen. Josh Hawley (R-Mo.) "The attempt to rig an election, which is what we're seeing here by monopolies, is unprecedented in American history."
NEW — U.S. Senator Josh Hawley has formally requested @Twitter CEO Jack Dorsey and @Facebook CEO Mark Zuckerberg to appear before the Senate Judiciary Subcommittee on Crime and Terrorism in a coming hearing titled "Digital Platforms and Election Interference." pic.twitter.com/VlXBo17bX0

— Senator Hawley Press Office (@SenHawleyPress) October 15, 2020
In the meantime, the Democrat candidate has claimed he did not know about his son's dealing with other countries during his time as vice president.