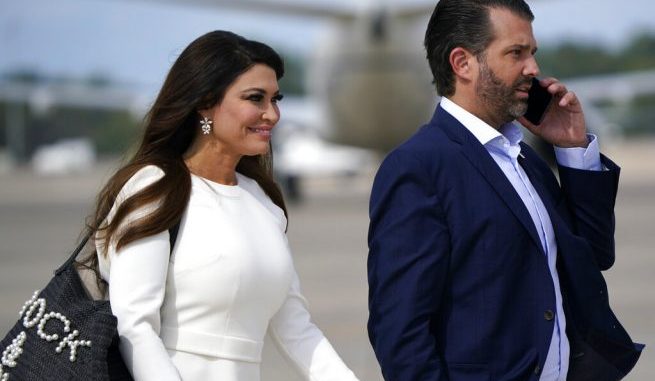 OAN Newsroom
UPDATED 7:41 AM PT – Tuesday, October 6, 2020
President Trump's re-election campaign introduced its new virtual platform as part of an effort dubbed 'Operation MAGA.' The initiative, which was announced Monday, aims to temporarily livestream the President's rallies instead of holding them in-person.
It officially launched around 8 p.m. EST that same night and featured speeches from Vice President Mike Pence, campaign adviser Kimberly Guilfoyle and several members of the first family who said the online events are meant to "energize and mobilize" supporters until the President is cleared to return to the campaign trail.
Donald Trump Jr. made a pitch to undecided voters, encouraging them to "get involved and stay involved." He went on to tout his father's efforts in the Oval Office, highlighting how he's brought home thousands of troops and stood up to foreign governments.
"You think the Bidens are gonna be tough on China? Guess what guys, if you weren't tough on China in the first half century of your career, you're not gonna start now," he stated. "…what Joe is, is the camouflage that the radical left will use to push in their agenda."
Guilfoyle echoed those remarks by saying left-leaning politicians will continue to "play games with our children's education" as long as the coronavirus pandemic continues. She said "School Choice has never been so important," adding that it's one of President Trump's top priorities.
"No one wants their child to go into an unsafe environment, but parents should be empowered to make decisions," she stated. "Not have to be stuck in the house staring at a computer screen forever."
Guilfoyle said she believes this upcoming election is all about recovery and assured voters it's four more years of President Trump that will provide not only that, but "opportunity and choice" for every American.
Coalitions such as the Women for Trump bus tour, Black Voices for Trump and Latinos for Trump are also expected to serve as a voice for the President while he's recovering.
The campaign confirmed they have hired a team of medical professionals, including an infectious disease expert, to help determine how to best handle those future events.