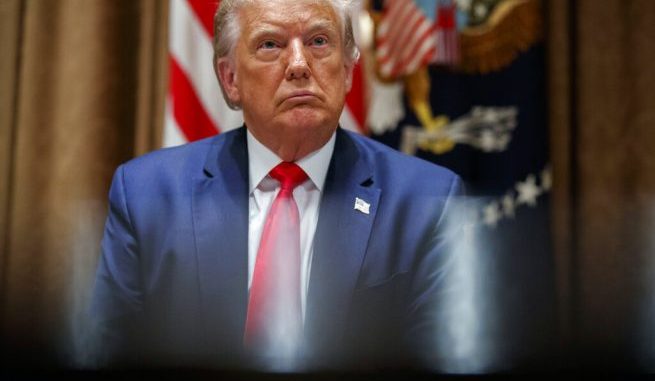 OAN Newsroom
UPDATED 9:19 AM PT – Thursday, October 1, 2020
The federal government has avoided another shutdown after President Trump signed a continuing resolution to keep things running. He recently signed House Resolution 8337, which is a bill making continuing appropriations for fiscal year 2021.
After passing through the House last week and Senate late Wednesday, the bill will allow the government to maintain current spending levels through December 1 with a few additions. Specific direction was given to ensure certain areas would not fear a funding shortage.
NEW: The House has passed H.R. 8337, a Continuing Resolution to fund the government through December 11 and provide critical nutrition assistance for American families.

Learn more and read @AppropsDems Chairwoman @NitaLowey's statement: https://t.co/HeMYEIJcXn

— House Appropriations (@AppropsDems) September 23, 2020
In the division titled "Department of Veterans Affairs Expiring Authorities Act of 2020," the United States code was amended to promise care for the more than 20 million veterans living in the U.S.
The bill extended federal requirements, including providing nursing home options for veterans with disabilities, child care and counseling programs for female veterans recently separated from the service.
As the economy continues to pave a path to recovery, the act allocated an additional $84 million to the small business administration for their business loans program.
While the signage of the continuing resolution, which came just before the deadline, was celebrated on Capitol Hill, it represents only a temporary fix. Moving forward, lawmakers have until December 12 to pass a budget or stare down the threat of a shutdown again.