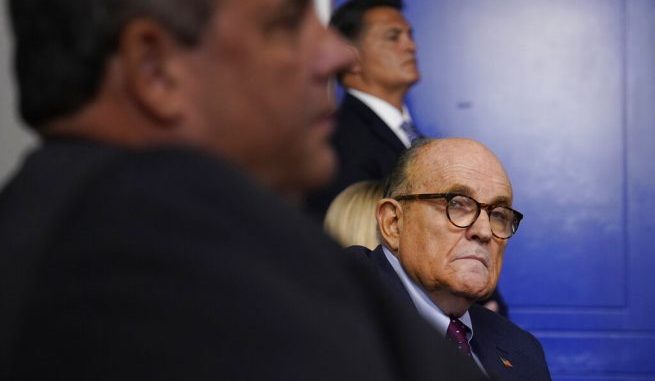 OAN Newsroom
UPDATED 10:07 AM PT – Monday, September 28, 2020
President Trump said he's getting help from his personal attorney Rudy Giuliani and former New Jersey Gov. Chris Christie to prepare for Tuesday's presidential debate. He confirmed that during a White House press briefing Sunday.
Reports have claimed President Trump isn't doing any formal training for the debate. However, he said his job as the President has helped him prepare.
"I think this whole thing though is debate prep…every day I'm taking questions from you people," he stated. "I've taken a lot of questions from you over the last number of years."
The President went on to slam the mainstream media for treating him differently than Joe Biden. This comes as President Trump and Biden have exchanged blows heading into the debate.
The President criticized Biden over his previous debate performances and questioned why his last one during the primaries played out so well for him.
"I'm willing to take a drug test, I think he should too…wasn't great, but he wasn't terrible," said President Trump. "People say he was on performance enhancing drugs."
Joe Biden just announced that he will not agree to a Drug Test. Gee, I wonder why?

— Donald J. Trump (@realDonaldTrump) September 28, 2020
Over the weekend, Biden claimed the President was a liar and would rely mostly on personal attacks during the debate.
Meanwhile, this coming debate is expected to touch on topics such as the Supreme Court, the coronavirus pandemic, the economy and the current national unrest.