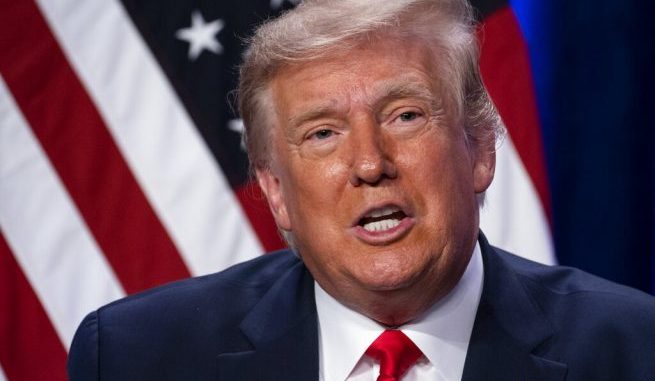 OAN Newsroom
UPDATED 1:20 PM PT – Friday, September 25, 2020
President Trump stopped in Florida on Friday to speak to Latino voters. This comes as the administration continues its campaign leading up to the November elections.
At the roundtable event, the President touted the administration's success in lowering Latino unemployment rates during his time in office.
Just had a great #LatinosForTrump Roundtable in Doral, Florida. We have achieved more for Hispanic-Americans in less than 47 months than Joe Biden has achieved in 47 years — and the best is yet to come. Thank you! #MAGA https://t.co/OITaFw99Er

— Donald J. Trump (@realDonaldTrump) September 25, 2020
He also suggested Democrat nominee Joe Biden would be soft on the Venezuelan government, which the Trump administration has accused of corruption.
President Trump went on to say the U.S. could become the next Venezuela with the wrong people in office.
"If you look at some of these people that you see with…the riots and everything that's going on, it's the same ideology," he said. "That's what happened with Venezuela…and it could happen here."
President @realDonaldTrump in #Florida: Joe Biden has spent 47 years selling out the Hispanic-American community pic.twitter.com/lFgqdRBnlH

— Team Trump (Text VOTE to 88022) (@TeamTrump) September 25, 2020
The President also noted he has received a lot of support from Latinos concerning the construction of the border wall. He emphasized Latino Americans don't want bad people crossing the border and referenced his administration's efforts to remove MS-13 members.