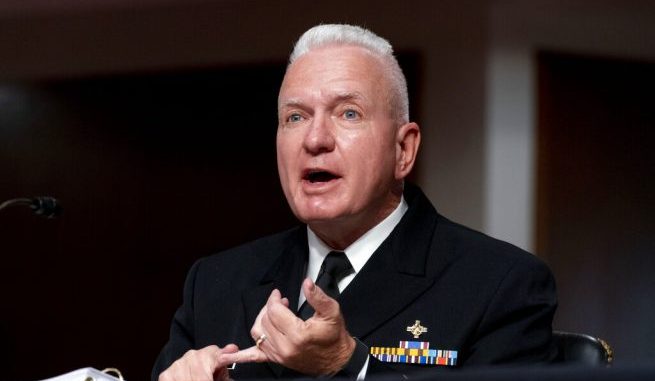 OAN Newsroom
UPDATED 11:36 AM PT – Monday, September 21, 2020
Health officials within the Trump administration are expressing optimism over the fight against the coronavirus.
On Sunday, assistant HHS secretary Adm. Brett Giroir told reporters that COVID-19 cases, hospitalizations and deaths are decreasing across the country. He said coronavirus cases dipped by 41-percent since July, people sent to ICU's dropped by 62-percent and deaths by 30-percent.
Additionally, Adm. Giroir amplified President Trump's prediction that as many as 100 million doses of a vaccine may become available to by the end of the year. He also believes the vaccine could become more widely available by the middle of next year.
"From my perspective, even a few million doses early in November or December," he state. "If we have five or 10-percent of the population that we can vaccinate, we can get 80 or 90-percent of the benefit."
However, the secretary stressed that Americans need to be patient with vaccine development and to wait for the results from the clinical trials.
"We have to wait for the trials to demonstrate that a vaccine is safe and effective,"said Adm. Giroi. "There are all kinds of safeguards to make sure that this is an independent scientific-based decision."
Meanwhile, the assistant HHS secretary hopes Americans remain diligent in the fight against coronavirus and take steps to reduce the risk of infection. He urged reopened schools to be able to test effectively and have contract tracing measures set up to track the potential spread of the virus.
Health Departments: #ICYMI Check out CDC's Contact Tracing Communications Toolkit for #COVID19! The toolkit has resources and messaging to use in your communities: https://t.co/sY7oGgELMu #SlowTheSpread

— ADM Brett P. Giroir (@HHS_ASH) September 21, 2020