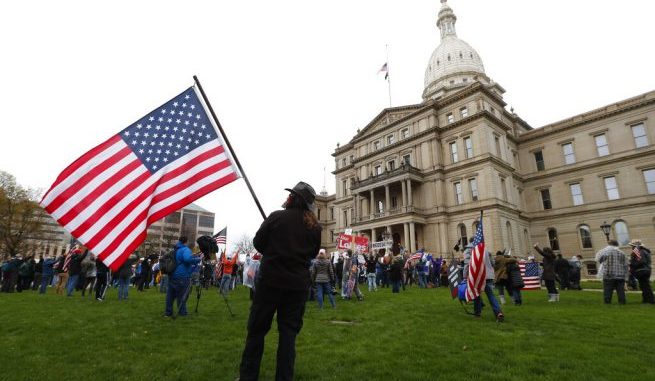 OAN Newsroom
UPDATED 2:30 PM PT – Thursday, September 17, 2020
On Thursday, citizens of Michigan rallied in support of their Second Amendment rights in Lansing. Armed demonstrators gathered at the state capitol, where they demanded Governor Gretchen Whitmer and other Democrats stop infringing on their right to bear arms.
"If you do not have your weapons, you do not have control over your government because you're unable to overthrow that government," explained protester Jerry Wayne.
Protesters also defied the state's COVID restrictions, which they stated are unconstitutional. They have urged state leaders to start listening to the people they are supposed to be representing.
"We do have something right now that is a democracy, and we have the ability to vote these people out," added Wayne.
The rally coincided with Michigan's Constitution Day celebration, which was a low-key event this year due to the state's stringent COVID lockdown.