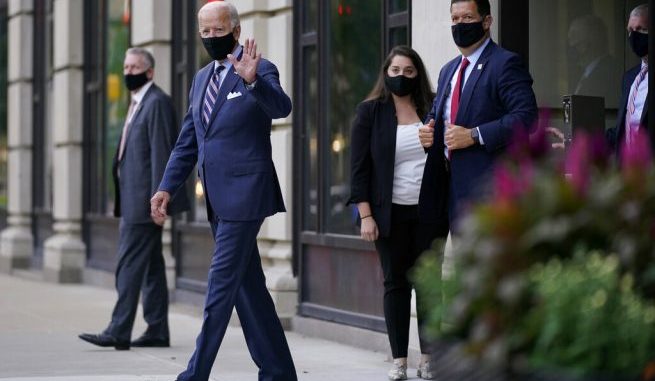 OAN Newsroom
UPDATED 6:15 PM PT – Wednesday, September 16, 2020
Joe Biden has reiterated he will implement a national mask mandate if he's elected president this year. During a news conference in Delaware, the Democrat presidential candidate said his legal team believes he has the authority to mandate mask wearing.
This came after he previously stated he's not sure whether that order would even be enforceable.
Biden claimed if he can't impose it, he will propose the mandate to every U.S. governor. He added, "We must do it."
"There's a question, I think it can be answered in the positive, (of) whether I can mandate over state lines that every single state has to comply," stated Biden. "Our legal team thinks I can do that based upon the degree to which there's a crisis in those states, how bad things are for the country and if we don't do it, what happens?"
In August, Biden's running mate, Sen. Kamala Harris (D-Calif.), called for a three-month long nationwide mask mandate.