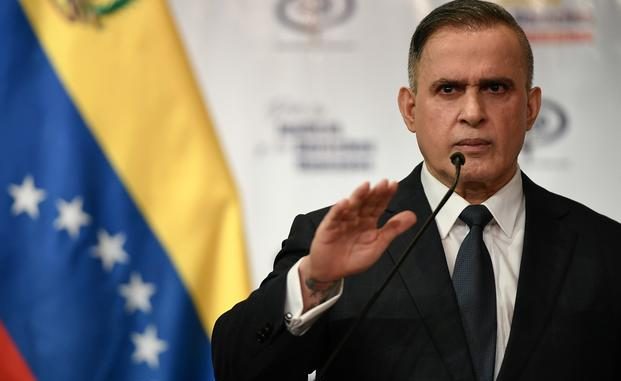 OAN Newsroom
UPDATED 7:08 AM PT – Tuesday, September 15, 2020
Venezuelan officials are charging an alleged U.S. spy with terrorism and weapons trafficking after detaining him near an oil refinery.
On Monday, Venezuela's top prosecutor announced the charges against Matthew John Heath after claiming he plotted attacks on the country's oil industry and electricity system.
Heath was arrested last week with three Venezuelan nationals, one of whom was a member of the military. They were caught with bags of money and "specialized weapons."
It looks like GNB didn't get the message. This photo from Friday shows Matthew John Heath and 2 Venezuelan after being arrested. The Venezuelan army sergeant isn't there and there's no guns or weapons… #Venezuela pic.twitter.com/QrhVwuUTox

— CNW (@ConflictsW) September 15, 2020
"The U.S. citizen did not have a passport that showed a formal entry to the country…he entered illegally," stated Tarek Saab, Venezuelan chief prosecutor. "This citizen had a satellite phone that he refused to unlock, the U.S. citizen was found with photographic images of oil facilities."
Venezuela claims Heath has ties to the CIA, but the State Department has yet to confirm or deny the allegations. Officials in Washington, D.C. are investigating the situation.