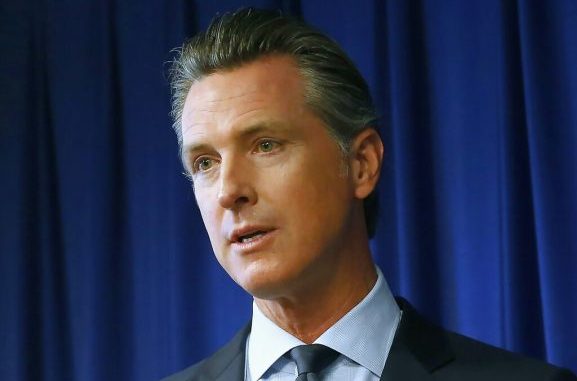 OAN Newsroom
UPDATED 9:59 AM PT – Monday, September 14, 2020
California's governor signed a bill allowing judges to decide on whether to add someone to the sex offender registry for engaging in sexual acts with a minor. Democrat Gavin Newsom signed the legislation Friday.
The measure does not apply to minors under the age of 14 with an age gap larger than 10 years or when the sex was not consensual. As critics have pointed out, this could allow a 24-year-old having sexual intercourse with a 14-year-old to avoid having to register as a sex offender.
Although the bill is backed by civil rights groups, including the California District Attorneys Association, critics were quick to blast the measure as the legalization of pedophilia.
"I cannot in my mind as a mother understand how sex between a 24-year-old and a 14-year-old could ever be consensual, how it could ever not be a registrable offense," said California State Assembly member Lorena Gonzalez.
Originally introduced by San Francisco Democrat state Sen. Scott Wiener, the bill was touted as bringing fairness and equality to LGBTQ defendants.
Proving again he's a true champion for the LGBTQ community — even when it's hard — Gov Newsom signed #SB145, ending discrimination against LGBTQ young people on CA's sex offender registry.

Thank you for seeing through the QAnon lies about this equality legislation. My statement: pic.twitter.com/MQlIIDxfnj

— Senator Scott Wiener (@Scott_Wiener) September 12, 2020
While some see this as a win for the LGBTQ community, others view the bill as discriminatory.
"This distinction and the law is irrational and discriminatory towards LGBT youth as it treats these acts as more egregious of a crime than statutory rape," said California State Assembly member Sydney Kamlager.
The California Police Chiefs Association, also backing the legislation, pushed back on criticisms in a tweet Friday. It argued, the bill does not legalize any crime against a child and still maintains criminal punishments under current law.
Despite misinformation, this bill does not legalize ANY crime against a child – SB 145 still maintains the SAME criminal punishments under current law. https://t.co/x8Iz9J7qwA

— CalChiefs (@CalChiefs) September 12, 2020