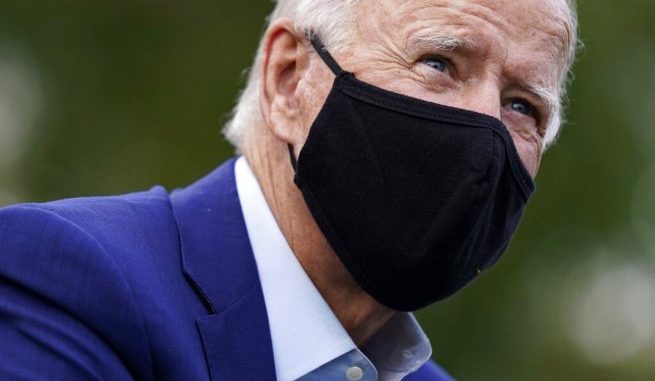 OAN Newsroom
UPDATED 4:45 PM PT – Thursday, September 10, 2020
A new report has called attention to one of Joe Biden's longest running falsehoods, focusing specifically on his debunked claims of "predicting" the 9/11 attacks. According to the report, Biden has falsely claimed he was warning of potential terror attacks on U.S. soil prior to 9/11.
In his foreign policy speech on September 10th, 2001, Biden discussed the risk of anthrax or biological attack on the U.S. He also complained about a lack of U.S. missile defense systems.
Hours after the World Trade Center attack, Biden claimed he warned about it in his speech.
"The prospect of a chemical, biological pathogen is real. As recently as yesterday, I spoke to the National Press Club and talked about the fact that it's just as easy to fly from a national airport to the White House as it is to do the same thing in New York. We know all of these possibilities exist." — Joe Biden, Democrat presidential nominee
According to reports, Biden repeated this false claim in 2006 and 2012, changing his story each time.