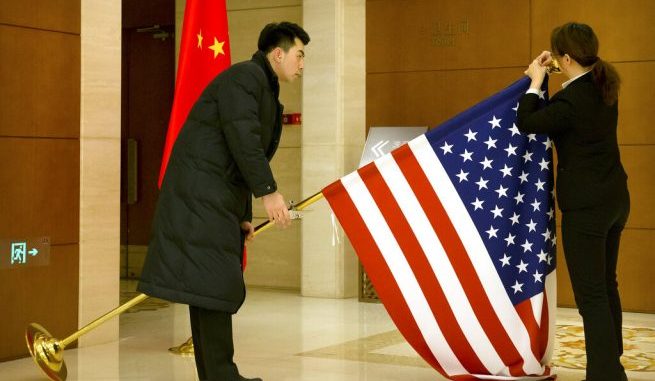 OAN Newsroom
UPDATED 9:27 AM PT – Monday, September 7, 2020
China is delaying press credentials for American journalists. On Monday, the Foreign Correspondents Club of China announced at least five journalists from four U.S.-based news outlets have been impacted by the restrictions.
This is reportedly in direct response to visa restrictions the U.S. placed on Chinese journalists. Instead of the press passes, the affected American journalists received letters granting them temporary status, which could be taken away by communist authorities at any point.
3/ At least five journalists at four US news organizations have been affected in recent days, including the Wall Street Journal, CNN and Bloomberg. The FCCC notes with dismay that journalists of different nationalities, including US citizens, have been impacted.

— Foreign Correspondents' Club of China (@fccchina) September 7, 2020
Chinese officials said the journalists can continue to work and be treated fairly as long as Chinese journalists in the U.S. are allowed the same.
"All the options are on the table from the Chinese side and the U.S. side is very clear about this," stated Chinese Foreign Ministry spokesman Zhao Lijian. "If the U.S. insists on going its own way and continues to make more and more mistakes, China can only be forced to make the necessary and legitimate responses."
The Chinese Foreign Ministry particularly urged the U.S. to extend visas for all Chinese journalists in the country as soon as possible.