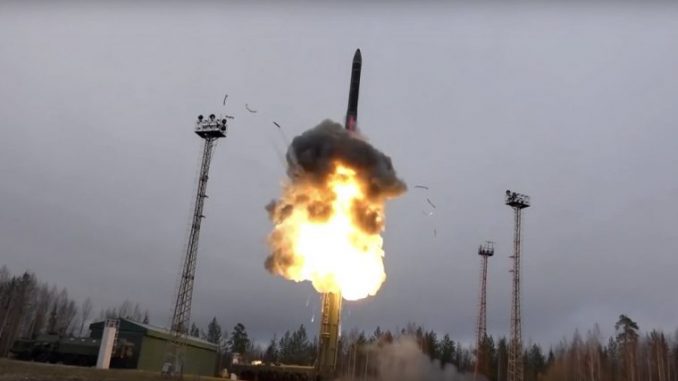 OAN Newsroom
UPDATED 3:20 PM PT – Saturday, September 5, 2020
President Trump recently announced U.S. and Russian officials are discussing how to move forward with nuclear arms.
During Friday's press conference, he reiterated nuclear non-proliferation is the administration's top priority.
The Obama era START II (Strategic Arms Reduction Treaty), which sought to limit the number of nuclear weapons produced by both countries, is set to expire soon.
"We're right now negotiating a nuclear non-proliferation treaty, which is very important. It's a very important thing, to me it's the most important thing. Some people say global warming, I don't. I say this is far more important. We are the biggest, they are the second biggest nuclear wise." – Donald Trump, 45th President of the United States
The weapons owned by the U.S. and Russia together make up roughly 90% of the world's total nuclear arsenal.