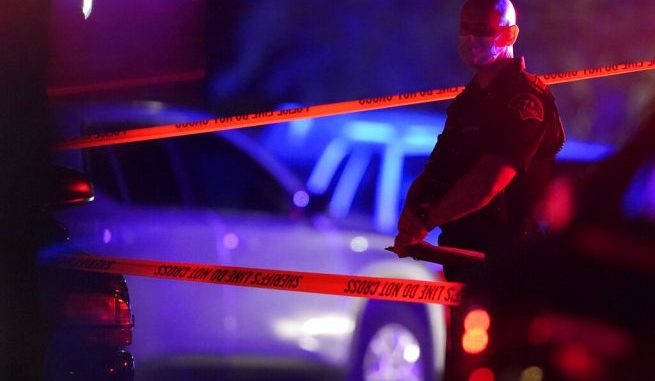 OAN Newsroom
UPDATED 11:08 AM PT – Friday, September 4, 2020
A man wanted in the death of a conservative protester has been killed following a shootout with police. According to reports, 48-year-old Michael Reinoehl who described himself as 100-percent Antifa was fatally shot by authorities Thursday evening about six-miles outside Olympia, Washington.
Portland police had issued a warrant for Reinoehl's arrest in connection with the shooting death of 39-year-old Aaron Danielson during a demonstration in Portland on August 29.
Officers working with U.S. Marshals had reportedly been surveilling the area when they saw him exit an apartment to walk to a car. A spokesman for the sheriff's department said they attempted to take him into custody when shots were fired.
"There was a confrontation between the officers that were on scene and the subject. The information we have at this time is that the subject was armed. There was shots that were fired into the vehicle and the subject fled from the vehicle, at which time there was additional shots that were fired."
— Lt. Ray Brady, Thurston County Sheriff's Office
Witnesses said they saw Reinoehl get out of the car and fire on officers with what looked like a rifle. They said around 40 to 50 shots were fired. Authorities fired back, in turn, hitting him. The suspect died at the scene while no officers were injured in the incident.
Reinoehl's death came after he appeared to admit to the Danielson shooting in an interview with Vice News, which aired the same day of the shootout. He allegedly confronted Danielson on August 29 with reports suggesting Danielson sprayed a cloud of mace at Reinoehl along with a group of people as they approached.
Reinoehl reportedly fired two shots at Danielson, which killed him. In the interview, Reinoehl said attorneys advised he not say anything about the shooting, but said he acted in self-defense and was "totally justified" in his actions.
"What I will say is that I felt that my life and other people around me lives were in danger," he stated. "And I felt that I had no choice, but to do what I did."
According got reports, Reinoehl had a history of trouble with the law, including a drunk driving arrest in June. When he failed to appear for his arraignment, he was fined nearly $1,900, which he never paid.
Reinoehl was arrested again in July for resisting arrest and possession of a loaded firearm in a public place, but was set free despite the prior failure to pay the fine.