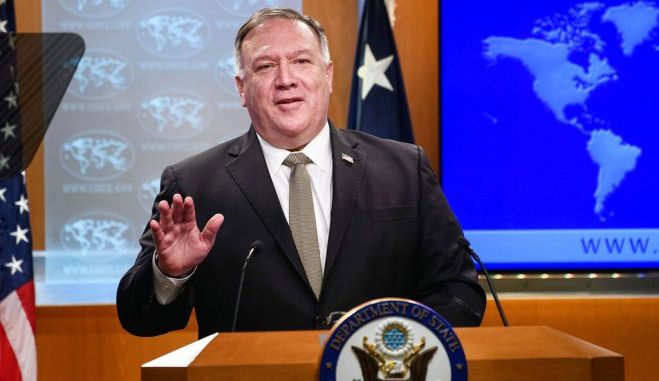 OAN Newsroom
UPDATED 1:30 PM PT – Wednesday, September 2, 2020
The State Department has issued a set of new restrictions on the activities and events hosted by Chinese diplomats in the U.S. Secretary of State Mike Pompeo unveiled the limitations this week.
American diplomats in China face constant barriers to their work. Today, the @StateDept imposed new requirements on senior PRC diplomats conducting meetings and events in the U.S. We will always advocate for fair treatment of our diplomats abroad.

— Secretary Pompeo (@SecPompeo) September 2, 2020
He has described them as "a mechanism requiring approval for senior Chinese diplomats in the United States to visit university campuses and to meet with local government officials."
"Cultural events with groups larger than 50 people hosted by the Chinese Embassy and consular posts outside our mission properties will also require our approval," he added.
According to the secretary, the new rules will limit malicious Chinese influence in America's educational system and reduce China's impact on U.S. politics.
"Additionally, we're taking further steps to ensure that all official PRC Embassy and consular social media accounts are properly identified as Chinese government accounts. …We're simply demanding reciprocity. Access for our diplomats in China should be reflective of the access that Chinese diplomats in the United States have." – Mike Pompeo, Secretary of State
The secretary claimed Chinese officials have regularly obstructed events hosted by U.S. consulates in China. He added Beijing will now face similar treatment in the U.S.