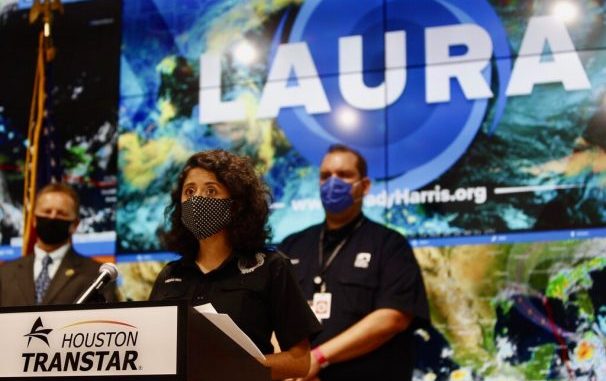 OAN Newsroom
UPDATED 1:30 PM PT – Tuesday, August 25, 2020
Tropical Storm Laura reached hurricane strength on Tuesday as it approached Louisiana and Texas. According to the National Hurricane Center, Laura is likely to reach a Category 2 hurricane by Wednesday night.
Primary threat from #Laura in #NOLA is storm surge outside the levee system. Could also see heavy rain, wind & tornadoes if an outer band tracks over our area. Stay weather aware. https://t.co/PADkQ6PeI9

— NOLA Ready (@nolaready) August 25, 2020
The threat comes on the heels of Tropical Storm Marco, which continues to dissipate just south of Louisiana.
Citizens have been advised to board up their windows and brace for deadly winds, rain and storm surges.
"From this point out, I'd rather be surprised when it's not as bad as I thought. Then be surprised that it's worse than I got ready for. I'd just rather be prepared, be proactive instead of reactive." – Unnamed resident
Heads up! Today is the last day to prepare for Hurricane #Laura. Evacuation zones are based on potential storm surge. If an evacuation has been ordered, life-threatening storm surge is expected. Get your loved ones to a safe place…their life depends on it! pic.twitter.com/9UxCfpeRqo

— National Weather Service (@NWS) August 25, 2020
The governor of Louisiana has warned the system may be even more destructive than 2005's Hurricane Rita, which was one of the most intense storm systems to hit the Gulf Coast.