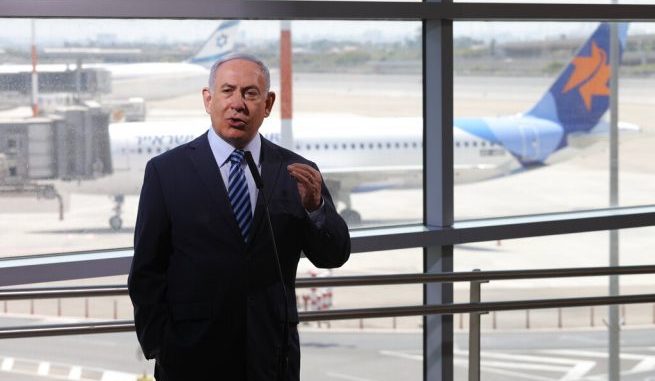 OAN Newsroom
UPDATED 7:09 AM PT – Tuesday, August 18, 2020
Israel announced a plan to establish flight routes to the United Arab Emirates (UAE). Israeli Prime Minister Benjamin Netanyahu announced the initiative at Ben Gurion International Airport on Monday.
The prime minister said direct flights will be introduced between the cities of Tel Aviv, Dubai and Abu Dhabi. It will take about three hours each way.
PM Netanyahu at Ben Gurion International Airport: We are currently working on having direct flights from Tel Aviv to Dubai and Abu Dhabi over Saudi Arabia. This will change the Israeli economy and will lead to massive bilateral investments and tourism.

— Ofir Gendelman (@ofirgendelman) August 17, 2020
The new flight plans come amid warming relations between Israel and the UAE, following a peace treaty brokered by the United States.
"It will transform Israeli aviation and the Israeli economy with tremendous scope for tourism for both sides and gigantic scope for investment," said Netanyahu. "The people in the Emirates are extremely interested in massive investment in Israel, in technology."
The planned flights will fly over Saudi Arabia, a country which does not recognize Israel and has barred Israeli airplanes from entering its airspace in the past. It's still unclear when the new flight routes will become operational.