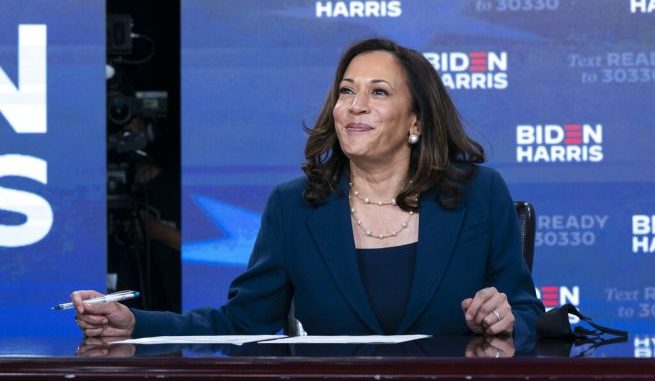 OAN Newsroom
UPDATED 11:11 AM PT – Friday, August 14, 2020
Sen. Lindsey Graham (R-S.C.) is breaking with a popular conspiracy theory regarding Sen. Kamala Harris (D-Calif.).  In a string of tweets Friday, Graham said he disagrees with Harris on "plenty of issues" and called her one of the most liberal members of the Senate.
However, he noted one issue that is not up for debate is her status as a legal American citizen.
However, there is no issue as to whether or not she is an American citizen.

She was born in the United States in 1964 to parents who were legally present.

Under the Constitution and Supreme Court precedent, she is unequivocally an American citizen.

— Lindsey Graham (@LindseyGrahamSC) August 14, 2020
Graham's comments came after President Trump discussed the theory with a reporter during a press conference at the White House this week.
Harris is a California native and U.S. citizen by birth, however, her eligibility for the vice presidency is being questioned. It all stemmed from an op-ed published in Newsweek by legal scholar John Eastman on Wednesday.
Eastman wrote, "Harris was not subject to the complete jurisdiction of the United States at birth, but instead owed her allegiance to a foreign power or powers. Jamaica in the case of her father and India in the case of her mother, and was therefore not entitled to birthright citizenship under the 14th Amendment as originally understood."
The legal scholar's argument hinges on the second clause of the 14th Amendment. It states not only must a person be born in the U.S. to be considered a citizen, but they must also be subject to "the jurisdiction thereof."
Eastman argued because both of Harris' parents were not citizens of the U.S. at the time of her birth, she technically wasn't subject to the nation's jurisdictions. He drove home the point by acknowledging the nation's view on the citizenship mandate has changed and admitting that nowadays it's believed anyone born on U.S. soil, no matter the circumstances, should be granted citizenship.
However, he argued that's not what our founding fathers intended. Eastman noted that such logic goes against the second clause of the 14th Amendment.
Many have slammed the article as "racist" and baseless. President Trump, however, has left the door open for debate.
"She doesn't meet the requirements and, by the way, the lawyer who wrote that piece is a very highly-qualified, a very talented lawyer," stated the president. "I would have thought, I would have assumed the Democrats would have checked that out before she gets chosen to run for vice-president."