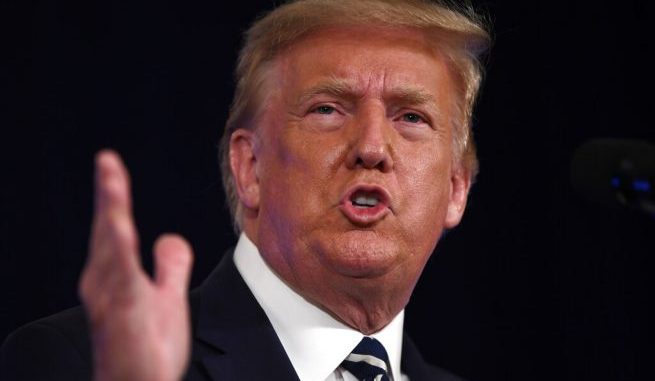 OAN Newsroom
UPDATED 11:00 AM PT — Saturday, August 8, 2020
According to President Trump, the violent riots in Portland are part of the left's nationwide agenda in action. The president made these comments during a recent news conference, during which he touted the impact of federal agents in protecting the city's federal court house.
He suggested if the governor and mayor invited more federal assistance, the violence would end within 24 hours.
Rioters have been targeting police precincts over the past several days.
Antifa in Portland are still facing off with local police. They've been throwing projectiles at officers and the building. They've shut down the street for hours. #PortlandRiots pic.twitter.com/xBLyz8eS7N

— Andy Ngô (@MrAndyNgo) August 8, 2020
President Trump has condemned their actions as "an act of attempted murder."
"You know, when you find Molotov cocktails in somebody's knapsack and they say, 'No, I'm just here to have a good time,' these are really sick, disturbed people," he said.
The president reiterated he does not intend to send federal agents to other parts of the city unless explicitly requested by local authorities.