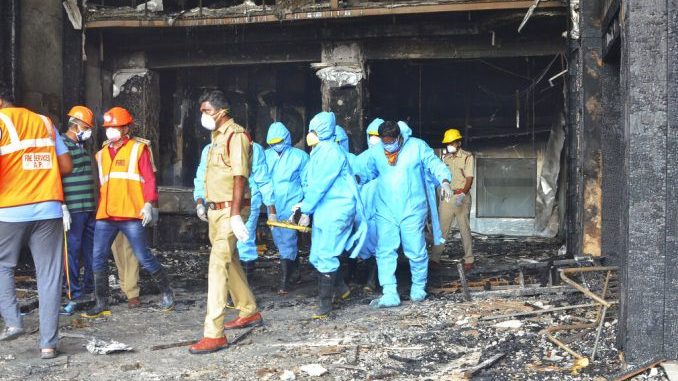 OAN Newsroom
UPDATED 11:45 AM PT – Sunday, August 9, 2020
A deadly hotel fire killed at least 11 people and left around 22 others injured in India this weekend. The blaze erupted earlier on Sunday at a hotel, which was being used as a temporary COVID-19 facility.
According to reports, it was caused by a faulty electrical circuit on the building's first floor. The circuit shorted and ignited the fire, which quickly engulfed the hotel.
#Watch: In a shocking incident, seven persons were killed in a fire that broke out at a paid #CovidCareCentre run from a hotel by a private hospital in #Vijayawada early Sunday morning, officials said.#COVID19 #AndhraPradesh pic.twitter.com/O2vyH2aWzS

— IANS Tweets (@ians_india) August 9, 2020
17 of the alleged 30 patients being treated at the facility were able to escape with the help of the local police and fire departments.
"15 to 20 COVID patients and government hospital staff were rescued. They were shifted to other private hospitals immediately. There are about, right now, a minimum of six to seven dead bodies inside. Some of them are critical in other hospitals. Now we have to count how many deceased are there, it will be known in a short while." – B. Srinivasulu, Police Commissioner, Vijaywada District
A similar incident occurred last week in a private hospital in western India, claiming the lives of eight coronavirus patients.