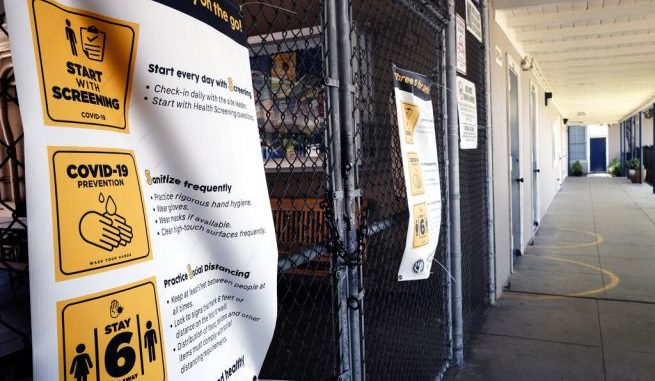 OAN Newsroom
UPDATED 11:30 AM PT — Saturday, August 8, 2020
Many schools across the country have turned to virtual learning this fall, but some parents are finding alternatives to get their kids back to face-to-face learning. Classes are set to begin for many in mid-August, and American families are reportedly looking at private schools as another option.
A lot of public schools confirmed they will have a mixture of in-person and virtual courses this school year.
Parents have been waiting over the summer months to see if they will have to stay home with their children. Upon hearing it could be months until school doors reopen, many families are seeking new alternatives.
"We had been thinking about it, but the deciding factor was last night at 8 p.m. when we got the email that said there was no in-class learning. It's sad. We moved here because of the school district, pay a lot in tax dollars, and they're not standing by what their mission is." – Jennifer Hudson, parent
According to some parents, kids miss out on crucial aspects of the learning process when teaching is done over a web call.
In the meantime, some states have announced kids will be returning to classrooms in the next few weeks based on what cases look like in the area.