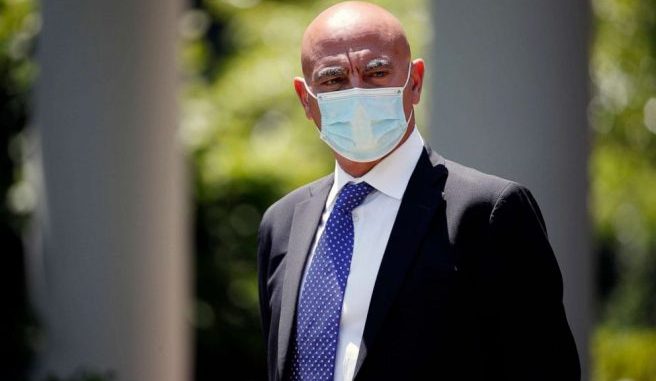 OAN Newsroom
UPDATED 2:05 PM PT — Friday, August 7, 2020
The chief adviser for President Trump's "Operation Warp Speed" has said he would resign if pressured politically on vaccine production. During a recent interview with the American Enterprise Institute, Dr. Moncef Slaoui stated he will not rush the process and would leave his position if ever told to do so.
He went on to say that a coronavirus vaccine could be ready as soon as October, depending on the data.
President Trump has been pushing for the creation of a vaccine in order to help Americans beat the virus and return to normalcy.
Despite the urgent nature of the pandemic, Dr. Slaoui warned science based research takes time.
"The date will dictate, the facts will dictate. We may have the antidote in October, we may have it November 4th, who knows? To be honest, on a personal basis, I would resign instantly if I was forced to do something that I thought would be inappropriate." – Dr. Moncef Slaoui, Chief Adviser for Operation Warp Speed
At least three different coronavirus vaccines are currently in the third phase of clinical trials within the U.S.