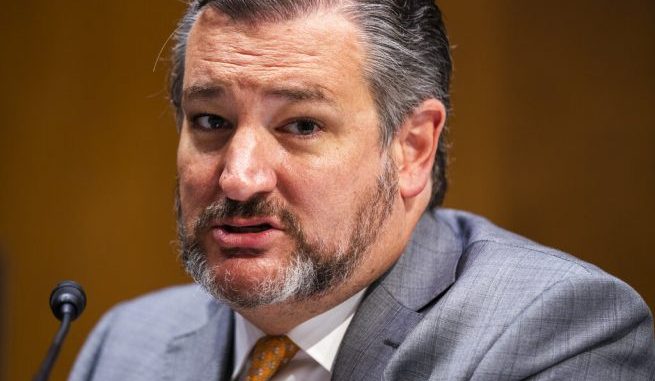 OAN Newsroom
UPDATED 8:18 AM PT — Tuesday, August 4, 2020
Sen. Ted Cruz (R-Texas) is calling for a hearing into claims left-wing groups like Antifa are intentionally inciting violence during Black Lives Matter protests.
On Tuesday, the Texas Republican will lead a subcommittee under the Senate Judiciary to discuss whether Antifa is attempting to use violence to stop free speech. In a recent interview, Sen. Cruz said the "violent anarchists and Marxists" were exploiting the protests and transforming them into riots.
President Trump has previously announced he plans on labeling Antifa an terrorist group, while the Department of Justice has been investigating claims tying them to foreign militant groups.
"We have evidence that Antifa and other similar extremist groups as well as actors of a variety of different political persuasions have been involved in instigating and participating in the violent activity," stated Attorney General William Barr. "And we are also seeing foreign actors playing all sides to exacerbate the violence."
Today I am testifying in the Senate Judiciary Committee on "The Right of the People Peaceably to Assemble: Protecting Speech by Stopping Anarchist Violence." The hearing will be held at 2:30 and will be broadcast on C-Span. My testimony is now posted. https://t.co/R1qrtA94LW

— Jonathan Turley (@JonathanTurley) August 4, 2020
The announcement of the hearing follows the leak of a Department of Homeland Security report claiming some Antifa members received military training abroad. The report alleges they brought their "skills and motivations" back to the U.S. to exacerbate violence during recent protests in Minneapolis and Portland.
DHS is gathering intelligence on activists in an attempt to tie them to foreign militant groups, per intel report leaked to me.

One target was Brace Belden, co-host of the popular left-wing podcast @TrueAnonPod:https://t.co/Lh67aOVKx7 pic.twitter.com/NeMOyJDIRu

— Ken Klippenstein (@kenklippenstein) August 3, 2020