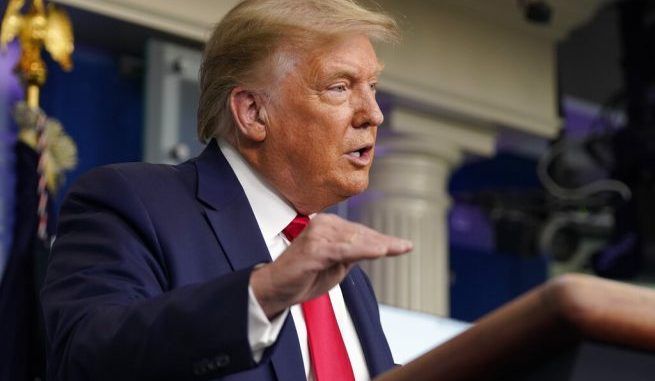 OAN Newsroom
UPDATED 7:57 AM PT — Friday, July 24, 2020
President Trump recently announced his plan to help schools reopen this fall. On Thursday, he said the CDC will release additional guidelines for reopening.
The president also noted that schools should not make the decision based on politics. Additionally, he asked Congress to approve $105 billion to schools that choose to open.
"Our strategy to safely reopen schools mirrors our approach nationwide."

Shelter those at highest risk, and allow those at lower risk to resume work and school with vigilant hygiene and social distancing. pic.twitter.com/J7v3DXc8FB

— The White House (@WhiteHouse) July 23, 2020
If schools remained closed, the president requested the funding be given directly to the families of students and be used towards the education of their choosing.
"If the school is closed the money should follow the student, so the parents and children are in charge of their own decision," said President Trump.
President Trump will always put Americans first, of all backgrounds, of all ages, to ensure they all have an equal shot at the American Dream.

That's why @realDonaldTrump is fighting to reopen our schools and promote school choice.

Get the update from @LizRNC⬇️ pic.twitter.com/xGxoYC7Dr9

— GOP (@GOP) July 23, 2020
The president noted some schools in high risk areas may take longer to reopen, but despite this he said everyone should be prepared to return to normalcy.