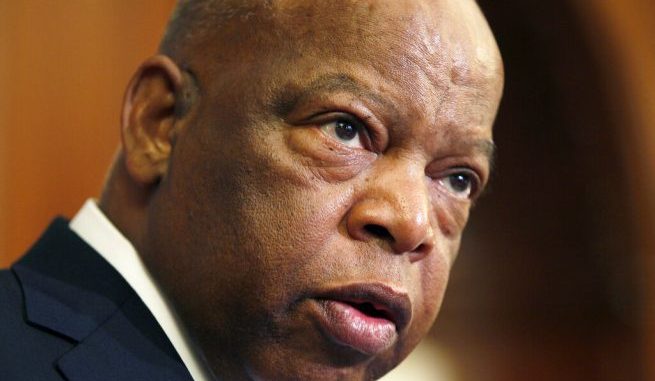 OAN Newsroom
UPDATED 7:42 AM PT — Saturday, July 18, 2020
"We are one people, one family, we are one house, we all live in the same house. So I say to you, my brothers and sisters, we cannot give up. We cannot give out. And we cannot give in. We must get out there and push and pull."
— John Lewis – American politician and civil rights leader

Civil rights icon John Lewis died on Friday at age 80, following a battle with pancreatic cancer. The pioneering Atlanta congressman continuously fought for African American rights since the times of Jim Crow.
Lewis was the last surviving person to speak during the 1963 march on Washington, D.C. in which he participated alongside Dr. Martin Luther King Jr.
Following the announcement of his death, fellow activist Xernona Clayton commented on her long history with Lewis.
"I saw him on the frontline of fighting for equality and justice," she stated. "And John did it the kind of way that Martin Luther King talked about, you know, he didn't care what color people were."
Lewis' passing inspired an outpouring of tributes from public figures and politicians from both sides of the aisle. He is survived by his son John Miles Lewis.
My statement on the passing of Congressman John Lewis: pic.twitter.com/sFuU8cqPc8

— Leader McConnell (@senatemajldr) July 18, 2020