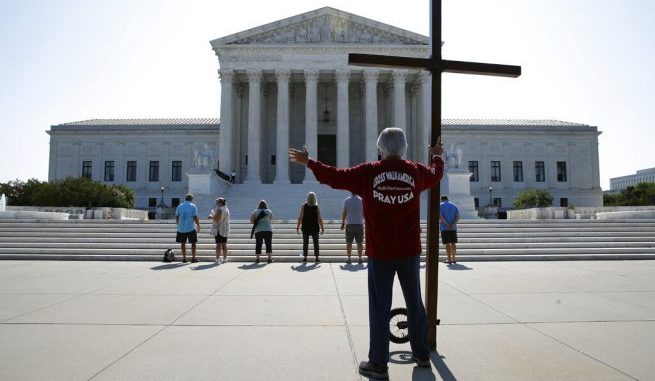 OAN Newsroom
UPDATED 6:00 PM PT — Wednesday, July 8, 2020
The Supreme Court handed down a series of wins for the Trump administration in two major rulings this week.
On Wednesday, the court ruled in favor of the president's attempt to lessen the impact of the Obama era Affordable Care Act (ACA). In a 7-2 decision, the nation's highest court stated certain organizations, such as religious businesses, do not have to provide birth control for employees on the grounds of religious liberty.
This case predominantly concerned the catholic organization Little Sisters of the Poor, which argued the ACA mandate runs contrary to their pro-life beliefs.
"They don't have any objection if their employees receive those services from some other means," explained attorney Paul Clement. "Their objection essentially is to having their plans hijacked and being forced to provide the services through their own plan, their own plan infrastructure."
In the majority opinion, Justice Clarence Thomas said groups like Little Sisters of the Poor should not be forced to comply with the ACA against their religious convictions.
On the same day, the Supreme Court also issued a second landmark ruling in favor of two catholic schools in Los Angeles, California. In another 7-2 decision, the court ruled two former teachers could not sue the schools for discrimination.
The justices claimed the schools fell into the category of "ministerial exception," which allows religious organizations to be exempt from some discrimination suits.
Justice Samuel Alito authored the majority opinion. He contended that religious schools should be able to hire employees that they believe will adequately present their doctrines to students.