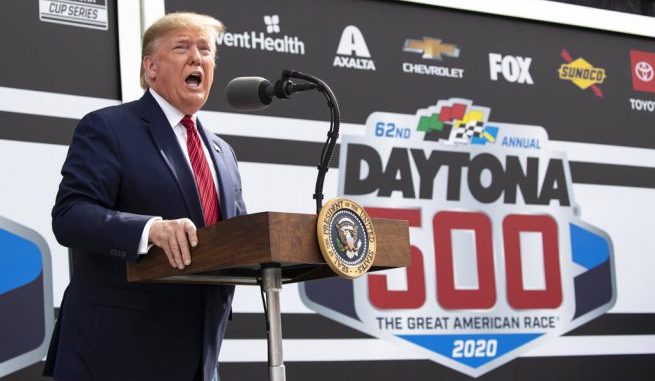 OAN Newsroom
UPDATED 2:18 PM PT — Tuesday, July 7, 2020
According to President Trump, displaying the Confederate battle flag is protected under the First Amendment. In an interview Tuesday, the president said calls to ban certain flags and symbols may infringe on the right to freedom of self-expression.
He was criticizing NASCAR for removing the Confederate banner due to concerns that it may be "offensive." However, the president also said he has no problem with NASCAR's decision.
President Trump has suggested NASCAR made a mistake in banning the Confederate flag. When I asked him about the flag's place in our society, President Trump reiterated: "It's freedom of speech." #NexstarDC pic.twitter.com/imdRKrNrO0

— Jessi Turnure (@JessiTurnure) July 7, 2020
President Trump also reiterated that he opposes the ongoing "cultural revolution" in the country and is denouncing calls to erase U.S. history.