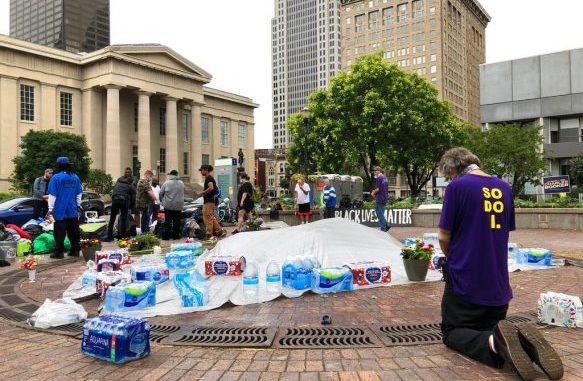 OAN Newsroom
UPDATED 10:45 AM PT — Friday, July 3, 2020
New details have emerged about the deadly park shooting in Kentucky, which left one person dead. The alleged shooter, 23-year-old Steven Nelson Lopez, reportedly suffered from schizophrenia and ran out of medicine before the shooting occurred.
He has been accused of opening fire on a crowd of peaceful protesters in Louisville last weekend and killing 27-year-old Tyler Gerth.
According to reports, Lopez lived in the park where protests were taking place and had been asked to leave. He reportedly left the park before returning, stealing a gun from an armed protester and opening fire.
"This man had been participating in the protests since they began and he had been arrested a couple of times over the past several weeks," stated Louisville Police Chief Robert Shroeder. "He had been repeatedly asked by other members in the park to leave due to his disruptive behavior."
Lopez's family believes his lack of medicine played a role in the incident. Authorities are still investigating the case.