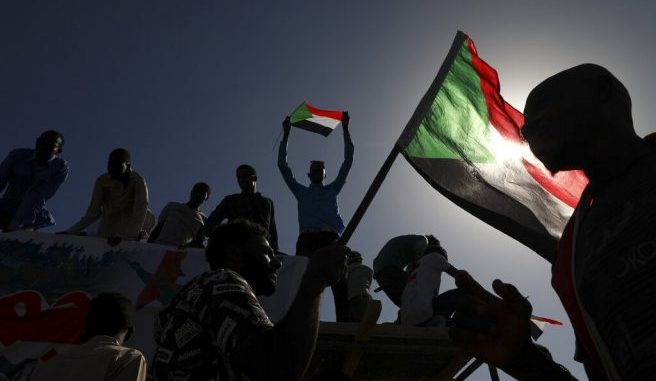 OAN Newsroom
UPDATED 9:27 PM PT — Friday, June 26, 2020
Western and Arab countries are pooling their resources to send $1.8 billion in aid to Sudan. The pledge was made Thursday at a conference hosted by Germany.
It comes amid an attempted transition to democracy in the African country, following the ousting of former dictator Omar al-Bashir last year.
The current government is in a precarious position both due to lingering animosity left over from the uprising that following al-Bashir's overthrow and a steep drop in oil revenues after the secession of South Sudan, which held most of the region's oil reserves in 2011.
The largest single donation came from the United States, which pledged $356.2 million.
We, the broader international community, must continue to lend our support..the United States is committed to doing its part," stated John Barsa, U.S. administrator for the United States Agency for International Development. "Today, I am pleased to announced $356.2 million  in assistance with the Sudanese people and the transitional government."
IDC will be hosting a Zoom webinar with Acting USAID Administrator @JohnBarsa to discuss how @USAID has been successful in getting aid to religious communities in the Middle East on Monday, June 29th at 2:00 pm EST. pic.twitter.com/XcMFG7c910

— IDC (@indefchristians) June 26, 2020
The large aid package was partly prompted by rebukes from UN Secretary General Antonio Guterres who has called for massive aid to the country. He cited the importance for global stability of a democratic regime in Sudan.