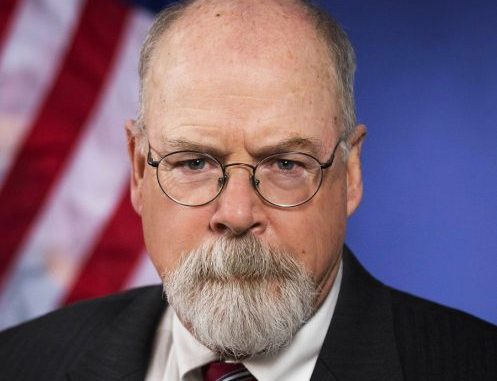 OAN Newsroom
UPDATED 8:45 AM PT — Monday, June 22, 2020
The ongoing probe into the Russian collusion investigation is gaining momentum with new developments expected in the coming months.
On Sunday, U.S. Attorney General William Barr gave an update on the progress of the investigation, which is being spearheaded by Connecticut U.S. attorney John Durham.
Barr hinted that new progress in the case could be released soon and said he's surprised by the lack of public interest in the case.
"He's looking at whether or not the narrative of Trump being involved in the Russian interference actually preceded July and was, in fact, the precipitating trigger of the investigation," said the attorney general.
Last year, Barr tapped Durham to lead the probe after President Trump requested the Department of Justice look into the origins of "Russiagate" scandal.
Durham was directed to look into the early stages of the FBI's investigation into the Trump campaign and thoroughly examine the Intelligence Community's report on Russian interference in the 2016 election.
Specifically, the U.S. attorney aims to gauge the actions of former CIA Director John Brennan to see if he propagated a politicized stance to the Intelligence Community.
While the probe was delayed because of the coronavirus pandemic, Durham has pressed by investigating areas not as affected.
"Those who broke the laws will be held to account, but this cannot be and it will not be a tit-for-tat exercise," said Barr. "We are not going to lower the standards just to achieve a result."
Meanwhile, the attorney general expects Durham to disclose details of his investigation by the end of summer. He said the probe will continue through the November election, but the direction could change depending on who wins the presidency.