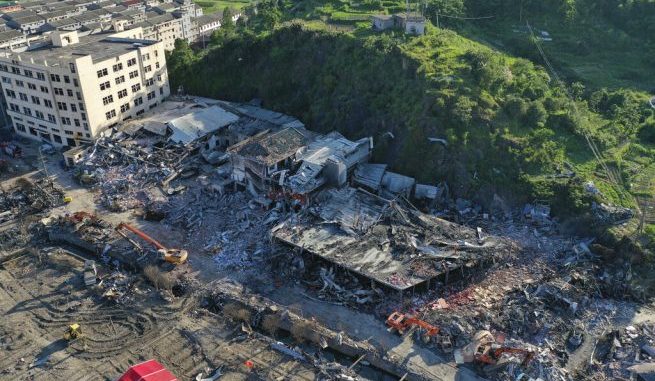 OAN Newsroom
UPDATED 9:54 AM PT — Sunday, June 14, 2020
The death toll related to an oil tank truck explosion in eastern China has reportedly risen to 19. The blast happened Saturday evening, when a tank trunk loaded with gas exploded.
Pieces of the vehicle shot into the air, part of which landed in a nearby factory and triggered a second blast.
In addition to those killed, more than 170 people were injured. 77 of those wounded are in stable condition with non-life threatening injuries.
Officials have been working to save the rest of the victims, who are suffering burns, trauma and other severe injuries.
"Experts from our province, Wenzhou City and Taizhou City are working together to save the victims," stated Cai Haijun, vice president of the First People's Hospital of Wenling. "We are providing case-by-case treatment to each victim with a group of doctors and nurses, and are now making every effort to save the patients."
Authorities have also been working around the clock to repair the area.