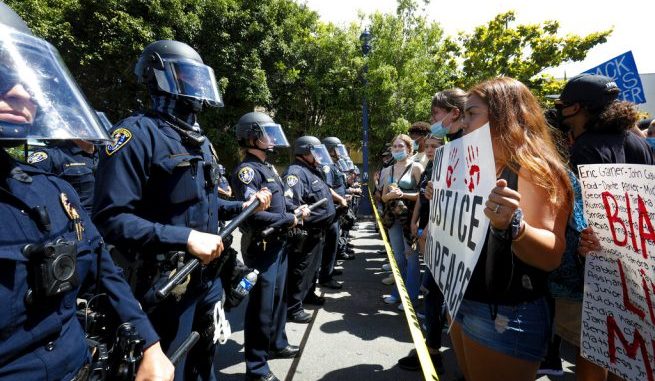 OAN Newsroom
UPDATED 11:32 AM PT — Tuesday, June 9, 2020
Amid increased calls to defund police departments across the country, one southern California community is going against the grain.
On Monday, the San Diego City Council agreed to keep a previously drafted pay increase for its officers. This came despite thousands of residents calling in to demand funding for the department, instead, be allocated to local communities.
The City Council reached a decision after 12 hours of calls and debate. Under Mayor Kevin Faulconer's plan, $27 million will be added to the departments current budget of $566 million. He said the plan is in response to the coronavirus pandemic and will cover pay raises as well as other safety related expenses.
City Council just voted on a budget with:

-Rent relief and childcare
-Balanced finances and reserves
-Millions for underserved communities to begin systemic change toward race equity as proposed by @GGomezD9 and @CD4Monica

It's a foundation to move forward, and I will sign it. pic.twitter.com/E9hlF74cJL

— Kevin Faulconer (@Kevin_Faulconer) June 9, 2020
The decision is expected to be met with criticism as some residents want the budget down by as much as $100 million, which they say can go towards social welfare programs like rent relief for those impacted by the pandemic.
While the city will not cut funding to the San Diego Police Department, the mayor announced plans to create a new city office. It will be deemed the Office of Race and Equity, which would help minority groups promote their businesses and work towards racial justice.