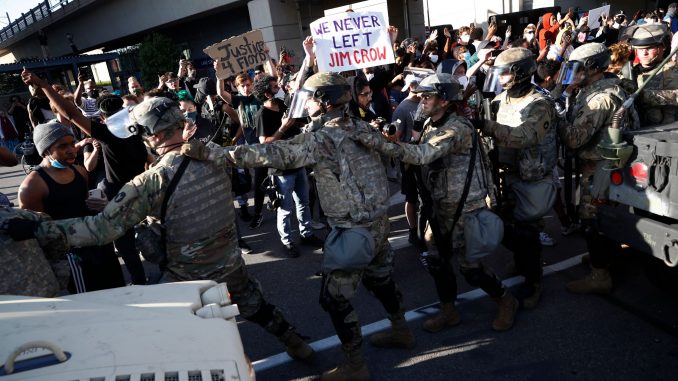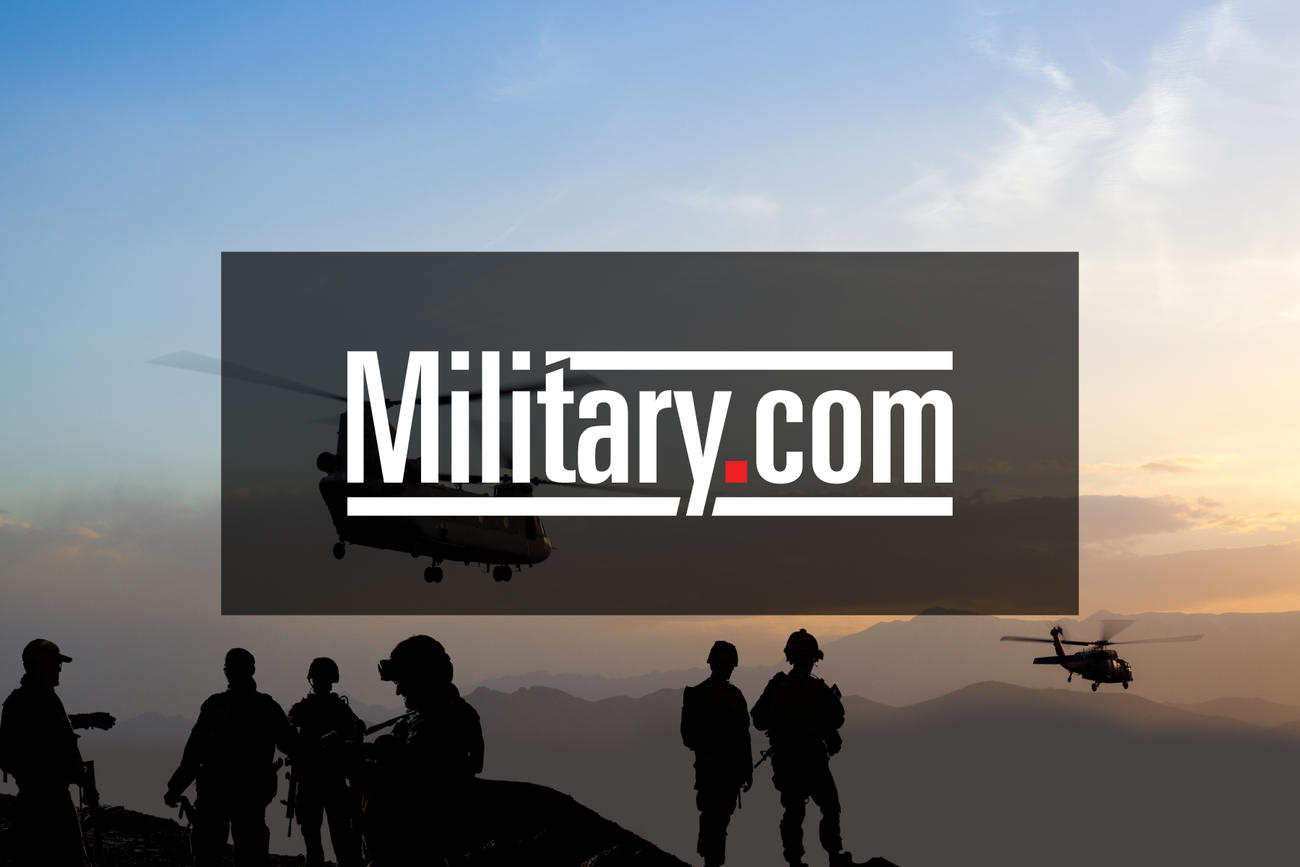 A soldier in Minneapolis opened fire on a speeding vehicle that posed a threat Sunday night — the second known instance of a National Guard member discharging a weapon during the nationwide mass protests, the Minnesota National Guard commander said Monday.
"Our soldier fired three rounds from his rifle in response to a direct threat" from a vehicle that drove at a position held by local law enforcement supported by the Guard, said Army Maj. Gen. Jon Jensen, adjutant general of the Minnesota National Guard.
Read Next: Army Vet Lawmaker: Invoke Insurrection Act, Deploy Active-Duty Troops to Riots
The driver ignored warnings to stop or turn away before the soldier opened fire, Jensen added.
The vehicle "then changed course and fled the scene," he said at a news conference with Minnesota Gov. Tim Walz.
Jensen gave no indication of whether the vehicle or the occupants were hit, and there were no immediate reports of arrests related to the incident.
In Louisville, Kentucky, National Guard members and police returned fire after they were shot at while trying to break up a disturbance at a food market, killing an as-yet unidentified man, Louisville Police Chief Steve Conrad said at a news conference Monday.
Conrad said it was not immediately known whether the individual killed had fired the shots at troops and police in the incient, which took place around 12:15 a.m.
Despite the incident in Minneapolis on Sunday night, Walz said he has ordered the partial deactivation of National Guard members called up to assist local law enforcement following relatively peaceful protests Saturday and Sunday over the May 25 death of George Floyd, who died in police custody.
Walz also said the 8 p.m. to 6 a.m. curfew that had been in effect in Minneapolis and St. Paul is being eased to 10 p.m. to 4 a.m. Monday and Tuesday.
"I don't want to paint a picture that this is over," he said, but added he believes the crisis has eased to the point where National Guard members can be "sent back to their homes and jobs."
Jensen said about 7,000 Minnesota National Guard members had been activated after Floyd's death, but not all had deployed. The partial deactivation will apply mainly to support troops, he said, explaining that the National Guard will maintain a presence in Minneapolis and St. Paul until Walz orders them to stand down.
"Our plan will remain flexible," and troops could be recalled in the event of a spike in violence, Jensen said.
— Richard Sisk can be reached at Richard.Sisk@Military.com.
Related: Minnesota Guard Carrying Guns and Ammo in Response to 'Credible Threat,' General Says
© Copyright 2020 Military.com. All rights reserved. This material may not be published, broadcast, rewritten or redistributed.