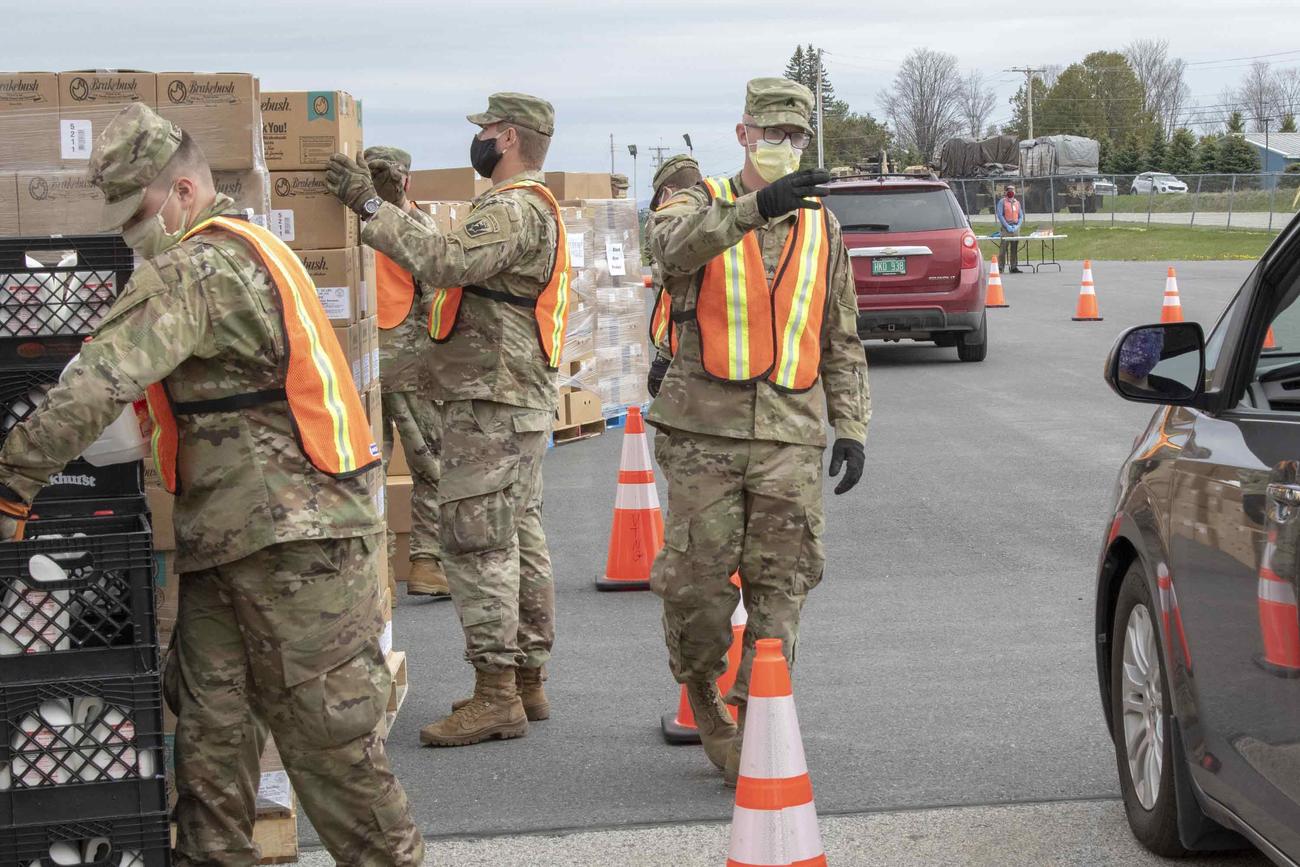 The Pentagon is giving strong consideration to hazardous duty pay for the more than 55,000 National Guard, Reserve and active duty troops called up or deployed to battle the COVID-19 pandemic, Joint Chiefs Chairman Gen. Mark Milley said Thursday.
The Defense Department is also looking into the possibility of individual and unit awards for those supporting the coronavirus response effort, Milley said in response to questions in a virtual town hall meeting from the Pentagon.
Read Next: Army Private's Medal of Honor Sold for More than $15,000 by German Auction House
Milley said he expected guidance to come from DoD in the next 30 days on hazardous duty pay and awards.
"All of that stuff is absolutely under consideration," he said. "And we will recognize those appropriately in due course, but I would expect some guidance to come out here shortly."
There are various types of hazardous duty pay, with sums beginning $150 per month, according to DoD officials.
The question put to Milley by the moderator of the virtual town hall was submitted by several service members who asked whether hazardous duty pay and awards were under discussion for those who joined in COVID-19 relief efforts, "many at great personal risk."
"There is. There's a very active discussion" led by Ramon "CZ" Colon-Lopez, the senior enlisted advisor to the Joint Chiefs chairman, and senior enlisted leaders of the services, Milley said. "They're working in a working group to determine what the rules are going to be."
Hazardous duty pay for service members involved in the COVID-19 relief effort also has support in Congress.
On May 6, Senate Republican Joni Ernst, a retired member of the Iowa National Guard, announced that she was introducing legislation to provide a monthly bonus to service members supporting COVID-19 response that would be retroactive to their deployment date.
— Richard Sisk can be reached at richard.sisk@military.com.
Related: As Guard, Reserve Members Face Disrupted Drill Periods, Some Call for Legal Fix
© Copyright 2020 Military.com. All rights reserved. This material may not be published, broadcast, rewritten or redistributed.