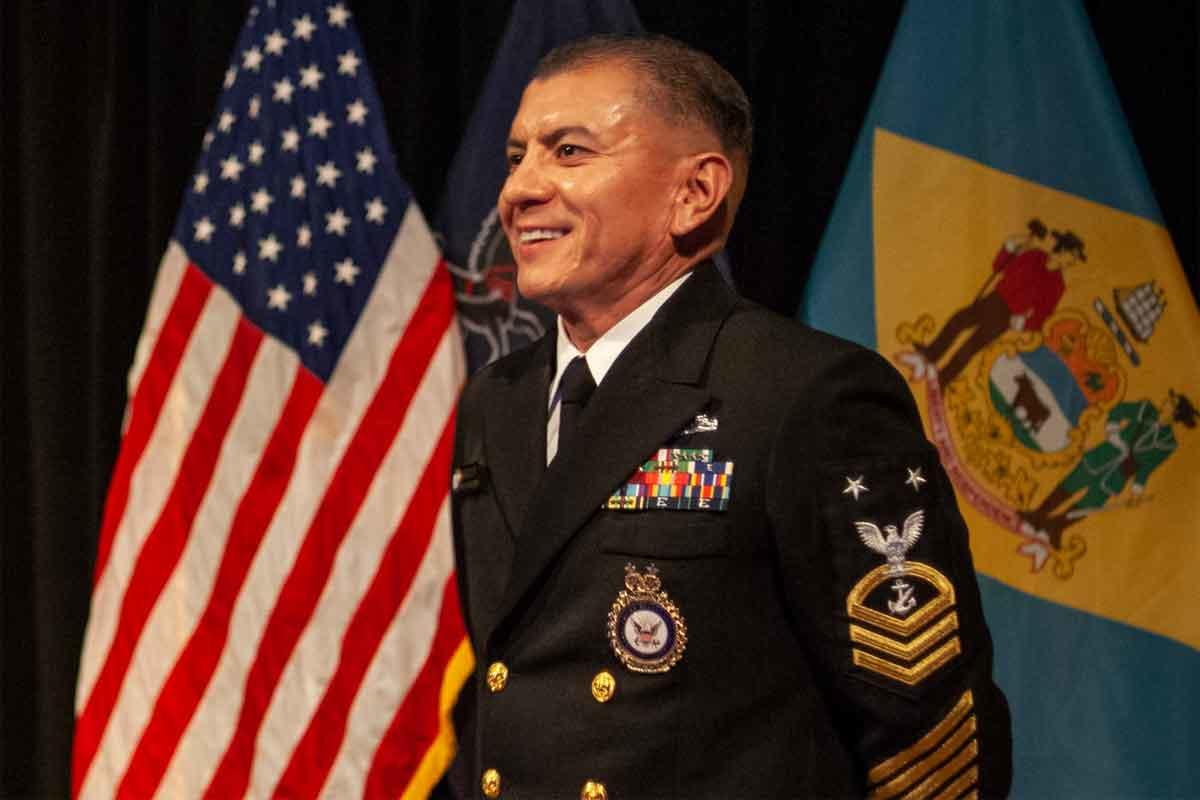 The Navy's national chief recruiter was removed from his job last week after leaders lost confidence in his judgment.
Master Chief Navy Counselor Franklin Tiongco was relieved by Rear Adm. Dennis Velez, head of Navy Recruiting Command, on May 13. Officials declined to say what specifically led to his relief, which was first reported by Navy Times.
Cmdr. Lara Bollinger, a Navy Recruiting Command spokeswoman, said leaders are reviewing two completed investigations: one led by Tiongco's command and another by the Naval Criminal Investigative Service
Read Next: Navy Fires Head of Aviation Training School
"No determination of guilt or innocence has been made," Bollinger said. "We cannot provide any additional information as this matter is still under review."
Tiongco declined a request for comment.
Velez is soliciting nominations for a new national chief recruiter, she added. The person in that role serves as Velez's primary adviser on all recruiting matters and missions.
That includes working in close contact with two regional chief recruiters, 14 Navy recruiting districts and 12 talent acquisition groups that serve more than 815 recruiting stations across the globe, Bollinger said. Until a new national chief recruiter is named, the two regional chief recruiters will jointly advise Velez, she added.
Tiongco became the Navy's national chief recruiter in July 2017. He enlisted in the Navy in 1991 and served on the guided-missile cruiser Normandy before leaving active duty in 1994, according to his official bio.
He was recalled to active duty in 1995 and served in several recruiting jobs since, including assistant chief recruiter of Navy Recruiting Command Region West and chief recruiter at Navy Recruiting District San Diego.
Tiongco's awards include the Navy Meritorious Service Medal, five Navy and Marine Corps Commendation Medals, five Navy and Marine Corps Achievement Medals, and three Meritorious Unit Commendation awards, among others.
— Gina Harkins can be reached at gina.harkins@military.com. Follow her on Twitter @ginaaharkins.
Read More: Trump Says Fired Navy Captain 'Wanted to Be Ernest Hemingway' in Warning Letter
© Copyright 2020 Military.com. All rights reserved. This material may not be published, broadcast, rewritten or redistributed.