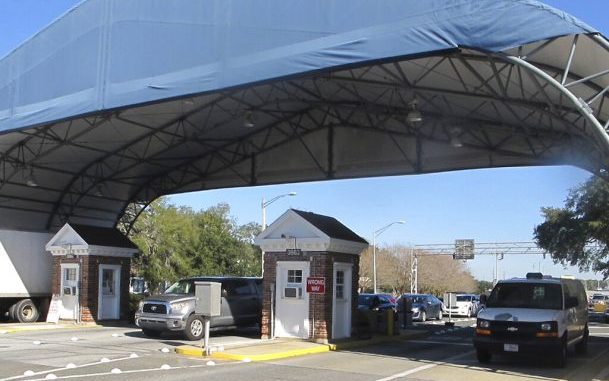 OAN Newsroom
UPDATED 10:12 AM PT — Tuesday, May 19, 2020
The FBI finally gained access to iPhones belonging to the gunman who killed three U.S. sailors last year. Mohammed Saeed Alshamrani was killed by a sheriff's deputy back in December after going on a deadly shooting spree inside a classroom building at a naval base in Pensacola, Florida.
The FBI is now learning that he had "significant ties" to Al-Qaeda and was "meticulous in his planning" of that attack.
"He talked about attending the Saudi Air Force Academy in order to carry out what he called a special operation," stated FBI Director Christopher Wray. "And he then pressed his plans forward, joining the Air Force and bringing his plot here to America."
Even while in the U.S., the shooter had constant communication with the terror group, including the night before the attack. He made pocket-cam videos as he cased his classrooms and wrote a final will explaining his actions. All of those details were saved on his phone. It happened to be the same will released by Al-Qaeda when it claimed responsibility for the attack.
"While he was here among us, he talked with AQAP about his plans and tactics," Wray explained. "…taking advantage of the information he acquired here to assess how many people he could try to kill."
The U.S. was also able to launch a counter-terrorism operation against one of the shooter's overseas associates in Yemen.
During a press conference Monday, Department of Justice officials showed their appreciation for the "relentless efforts and ingenuity of FBI technicians." They also slammed Apple for refusing to help investigators unlock the shooter's devices.
"Apple's decision has dangerous consequences for the public safety and the national security," stated Attorney General William Barr. "And is, in my judgment, unacceptable."
The FBI said the tech giants refusal to help not only cost investigators time, but "seriously hampered the investigation."
"Now, months after the attack, anyone he spoke to here or abroad has had months to concoct and compare stories with co-conspirators, destroy evidence and disappear," said Barr.
FBI officials are asking Congress to fix the issue. The attorney general called on lawmakers to force tech companies to help law enforcement break through encryption during criminal probes.