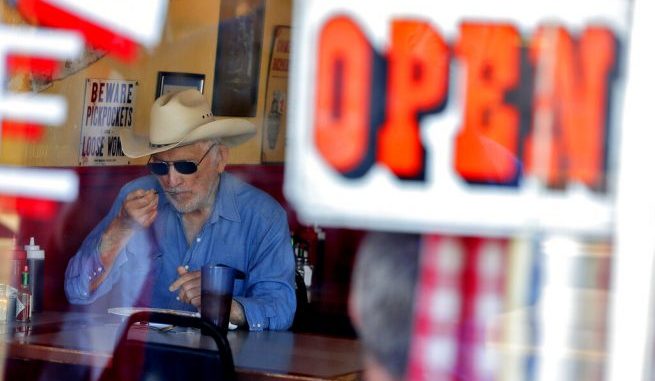 OAN Newsroom
UPDATED 12:38 PM PT — Wednesday, May 6, 2020
Sen. Ted Cruz (R-Texas) has predicted a tidal wave of lawsuits to come against small businesses that reopen if liability protection legislation fails to pass both chambers of Congress.
"If we do nothing, there will be an onslaught, a tidal wave of lawsuits going after every small business in America for opening up and risking COVID-19," he said.
Cruz made the comments on Wednesday after Senate Majority Leader Mitch McConnell (R-Ky.) called these measures necessary. He slammed Democrats' inaction to pass such legislation as "not an acceptable course of action."
The senator went on to say he expects Democrat lawmakers to protect trial lawyers, since they fund the party.
"Their priority throughout this crisis has been political, take care of their partisan wish list. Part of their political wish list is protect the trial lawyers and the teachers unions, (who) are the two principal funders of today's Democrat Party. So, I fully expect Chuck Schumer and Nancy Pelosi will go the barricade to protect the ability of the trial lawyers to sue everyone and try to extract billions from the system."
– Ted Cruz, U.S. Senator
His remarks came after Sen. McConnell and House Minority Leader Kevin McCarthy (R-Calif.) both stated they would not back a fifth relief bill if it did not include liability protections for businesses.
RELATED: Sen. Cruz Speaks Out Against Bailing Out States As Part Of Potential Coronavirus Stimulus Legislation